END OF SUMMER//
TRYING TO MAKE THE MOST OUT OF SHAGGY FURS, LEATHER JACKETS AND FUZZY DRESSES..
PH. BLADE PRO
/
CABRETTA COUTURE
gloves/ TIFFANY & CO cuff/ NEXT clutch/ MONKI dress/ MIU MIU ankle boots/ COTTON ON belt/
夏天的完结//
试图尽情穿毛衣, 皮衣和毛毛的裙子..
BLADE PRO摄影
/
CABRETTA COUTURE
手套/ TIFFANY & CO 袖口/ NEXT 手提包/ MONKI 裙子/ MIU MIU 短靴/ COTTON ON 腰带/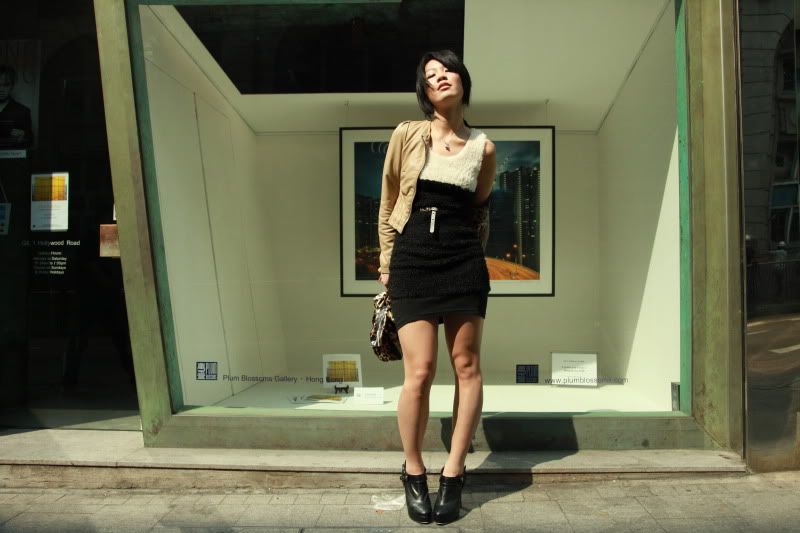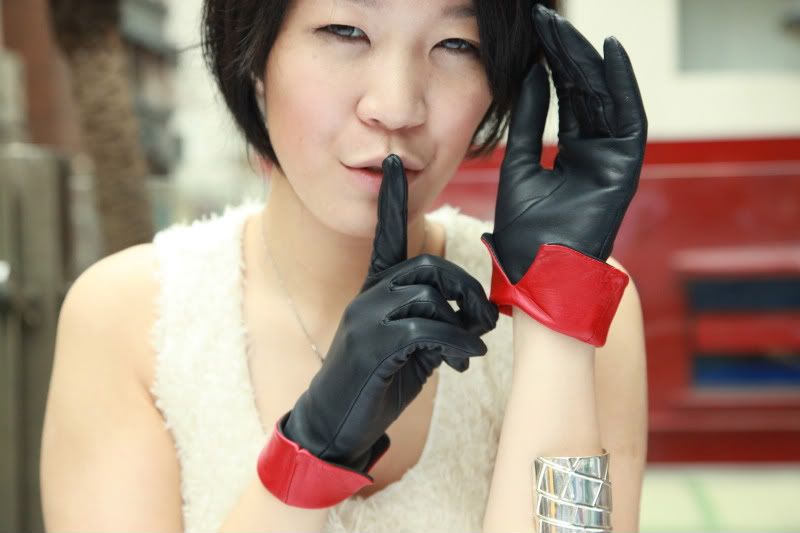 I am a little sad that the brisk mornings have come and gone. Am a little convinced that if I wish a little harder I can huddle in my cocoon of furs, shags and buttery leather. Speaking of buttery leather, my friend Jen from
Cabretta Couture
has these utterly divine leather gloves which feel somewhat like second skin. Mmmmmm.... I am so going to wear leather in the summer.
Think dusty rose, pale seawinkle green and slightly burnt caramel.
Yum.
*
我有一点难过冰冷的早上匆匆走了. 相信如果我诚心许愿的话我可以继续穿着毛和皮革. 说到皮革, 我
Cabretta Couture
的朋友Jen完美地把皮手套穿成第二层皮. 恩.... 我夏天也要穿皮革.
想着封尘的玫瑰, 淡湖滨绿色和有一点烧焦了的焦糖色.
正.
*