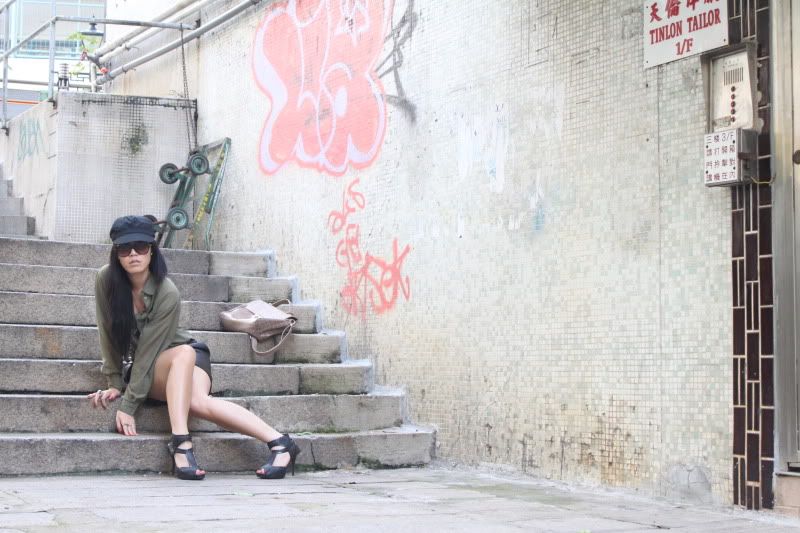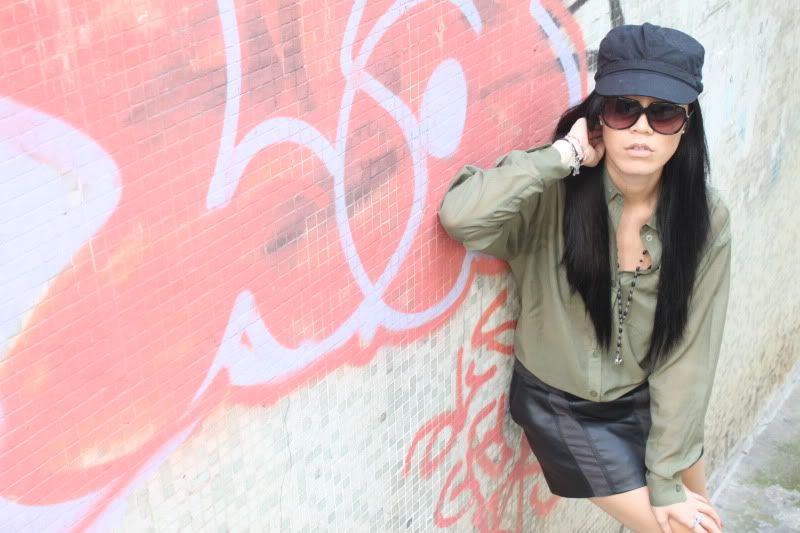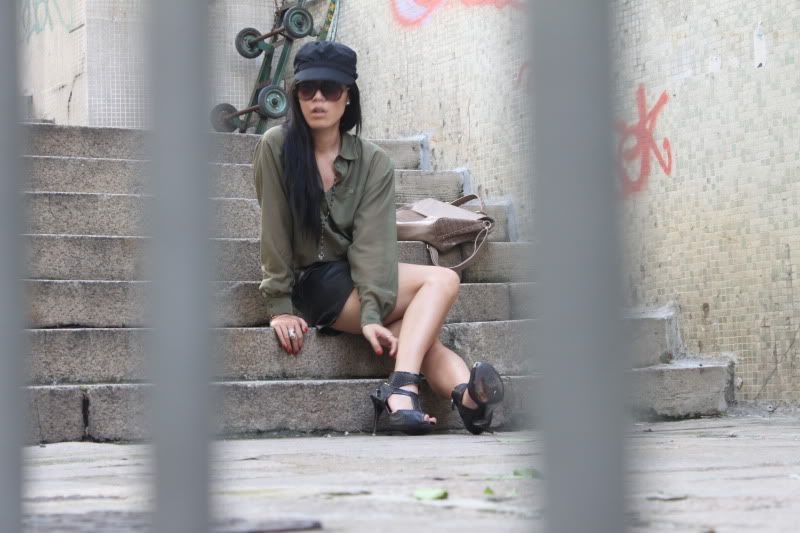 HEADACHES & LEATHER//..
WHEN THE SUMMER HEAT AND LEATHER SKIRTS HAVE NOTHING TO DO WITH MY ONGOING HEADACHES...
PH. by BLADE PRO.
/OLIVIER GOLDSMITH sunnies/ FOX pageboy hat/ CHARLES & KEITH tote/FRANCESCA MIAMBRINI heels/
I have been hopelessly stumbling through as many leather items I could possibly acquire. Sure, I get lots of looks for people questioning whether I was dripping with sweat from the humidity and the face that I am wearing second skin. But, I find something appealing about wearing this sexy fabric. Currently trying to get my hands on a pair of skinny leather pants, like tight but not really.
*
头痛和皮革//..
当夏天的炎热和皮革裙子跟持续的头痛无关...
BLADE PRO的照片.
/OLIVIER GOLDSMITH墨镜/ FOX男侍从帽子/ CHARLES & KEITH手提袋/FRANCESCA MIAMBRINI高跟鞋/
我无可救药地走遍整个城市找皮革的东西. 当然, 很多人用疑问的眼神看我, 疑惑我是因为湿度流汗还是有第二层皮肤. 可是, 我察觉到穿这性感质料的吸引力. 现在正试图找一双贴身皮裤子, 贴身但不过于贴身.
*