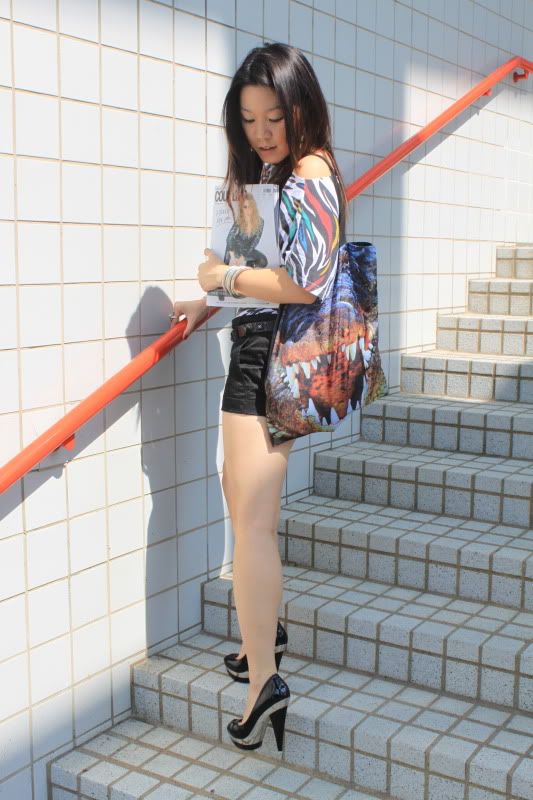 Wearing: Christopher Kane for Topshop tote, Francesca Mambrini heels, MNG shorts, self-made off shoulder top

Guess what's in my hands!! The fall/winter copy of COUTURE Magazine. It's the latest and most up to date guide and review of this season's trends, lines and fashion shows. It's been a good 3 months of hard work to launch it off and make it look as good as it does now. It's sold internationally and it's going for a mere USD$8. Please pick one up and support me!

When I first saw my copy, I was thinking, "Wow... this looks good." Opened it up and thought, "OMG... it looks really good." Felt better today with my new Christopher Kane bag, it's so odd. I don't care if everyone has it on their chest, I have mine on a limited edition bag! :)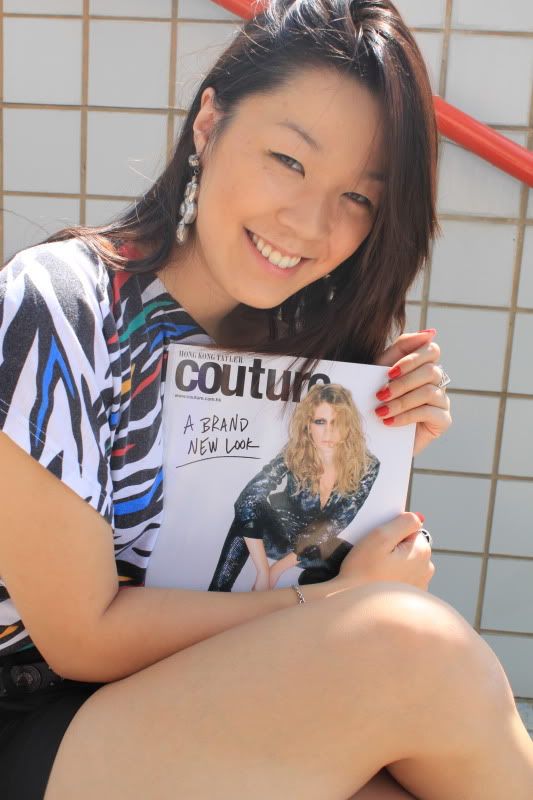 Been a rough couple days. Finishing my mid-term, trying to brainstorm season ideas for Karmaloop, working on a couple side projects, planning for Japan, writing editorials and dealing with personal dramas. I am super drained! but seeing the final product of the magazine proves to be somehow that everything will be worth while. :)

My secret photographer and I had some cookies and pastries from Marks & Spencers in Central. It's the first MS bakery to open in Hong Kong and I must say that it' the best there is here. The cookies are the size of my face. There is this magnificent suger coating on this absolutely divine cinninamon twist that we had.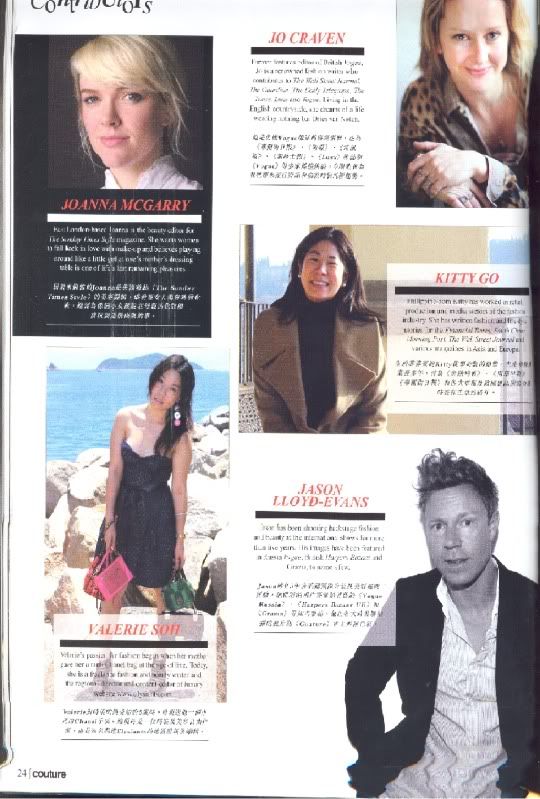 Please pardon the poor scanning of the contributor's page. I will rescan it later on!

Can you spot me?

& Support us!