My box semi-opened. I couldn't wait to take a photo. Had to open. Argh.

So... It's here. I nearly knocked over the DHL guy when I saw the package on the floor behind him. He was like, "miss (push him away), can you sign this sheet? (me looking at him like he is an alien)." "Uhhh... yes?" Chiara Cattaneo from Francesca Mambrini sent me some shoes for the season. I love Chiara! I love Francesca Mambrini! I plan a voyage to Milan in December to do some look inspirations, so will pay you a visit!




I nearly lost my breathe when I saw the first two pairs. A nice little bootie with a very admirable heel and a super cute bronze button. Then, there is the red satin evening shoe with the trademark Francesca Mambrini butterfly. Absolutely adorable. Chiara usually only sends me two pairs, so imagine my sup rise when there was a second layer?!




The second layer is everything I cam wish for... it's sky-high, towering, metallic and looks fierce but feminine at the same them. Look for yourself. Would not waste your time with frivolous words. I love all of them but I am struggling with which I love more, the beige gold sling backs or the black silver pumps. I think I love the pumps.




After my gut-wrecking, shoe-epiphany, went out to grab a bite with my new shoes. Could barely eat with all the Mambrini love flowing through me! love it. Ordered spicy chicken and Hawaiian pizza!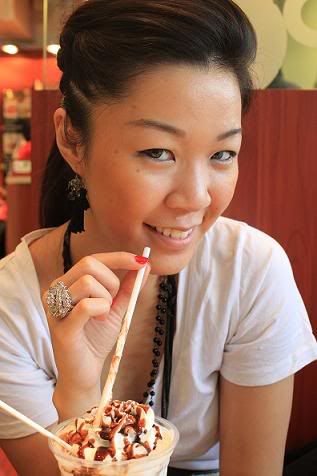 My favorite thing at this cafe is this frothy cream chocolate milk. It's basically just chocolate milk with tons of creams and milky goodness piled on top. I love it because who makes chocolate milk so pretty? Yum... mmmm.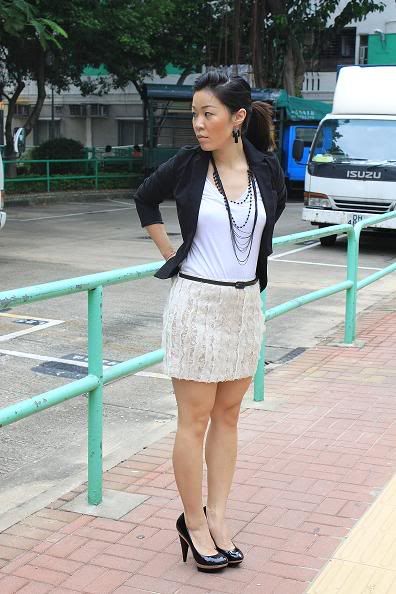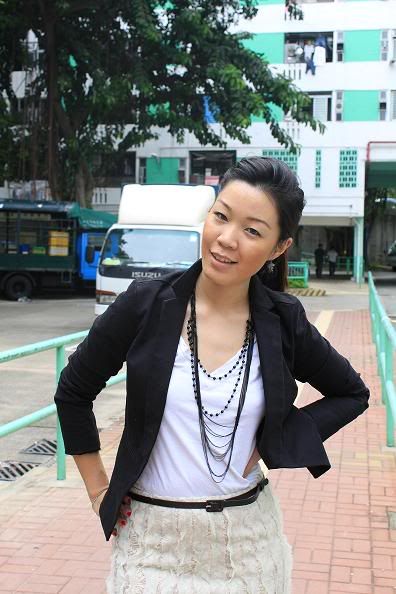 Wearing: Francesca Mambrini pumps, KD Accessories, random flea market skirt

Headed to work after lunch, I felt like I was walking on air in my new shoes. Awesome. I could never have afforded these shoes and having them is like a dream. When I walked into the office, the girls were like "Oooo.... " And I was like, "Yes...", fist pump. I wore the black ones because I loved how strong looking they were. I felt like I could do 17 things are one time.




Better yet, the skirt was a really cheap random find, it's was like 5 dollars or something. It puffy, soft and absolutely dreamy. I love the way it sits.

So... Which pair of shoes do you like more?

We might be planning a giveaway section soon. To see their newest fall 2009 collection, click on the tiny shoe icon on my sidebar! Tell me which ones you like! oooo.. shoe giveaway. I like that idea.

Do you?