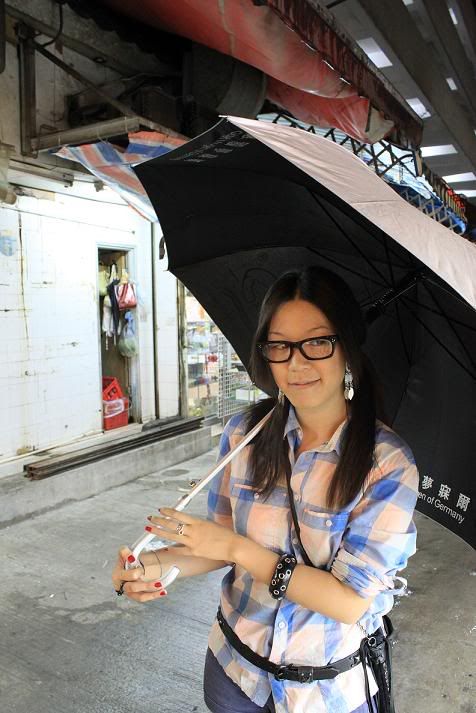 Wearing: Oliver Goldsmith glasses, H&M shirt, American Eagle shorts, Diesel belt, Cotton On rain boots and bag

This is how I dress on days off work. Super casual, was so happy that it starting raining yesterday so I would wear my rain boots! I also love this plaid shirt I got in the men's section at H&M. It's super light and I wear it with everything!! I have noticed that Hong Kong weather is starting to get a bit chillier which makes me really happy because I have been waiting for the winter season to come around. I would like to start layering my clothing and huddling in comfy goodness.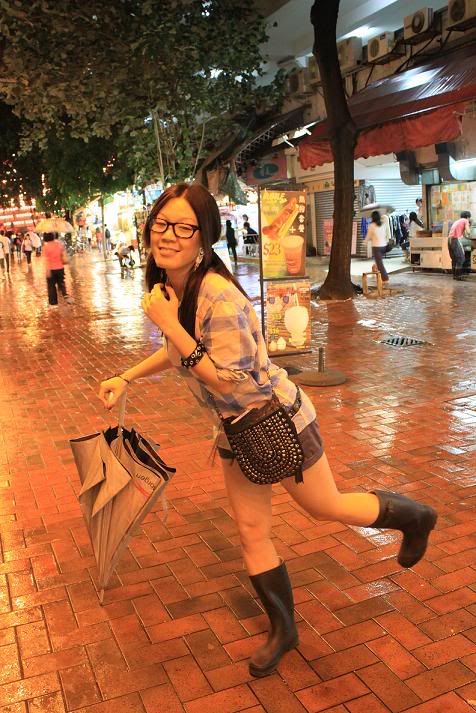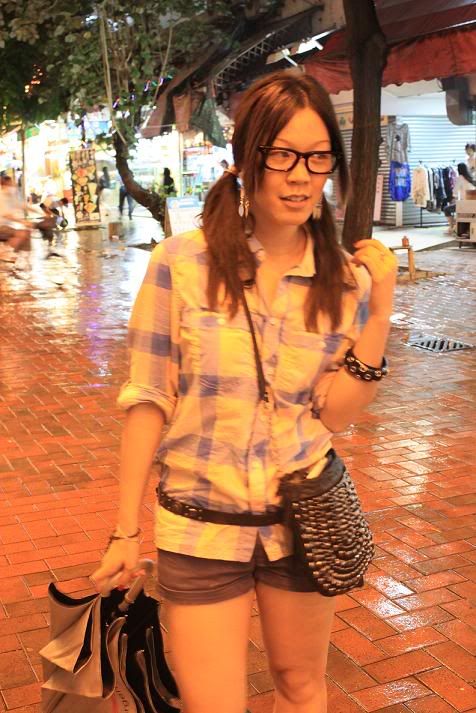 JT took these photos for me and she was messing around with the camera. We took like 100 photos and we were experimenting with the exposure and lighting. Look at my weird faces. ugh...




Received some cupcakes yesterday! Look how pretty they are and guess what, they actually tasted really good! Yum Yum! I love the marshmallowy one, looks like a twisted coral.




Went through press releases today and saw some thing amazing, look at these shoes, they have little people on the heel. It's genius. I would get a pair of girls in the hot pink tulle dress and then the guy in his tux and wear one of each! I sense a DIY today in the office during lunch. Got some scrap materials. Let you know how it goes.




I am in love with lace right now. On everything.
Are you ready for a more feminine winter?