MY FASHION TEAM/
THE PEOPLE WHO HELPED MAKE THIS WHOLE THING WORK
/PH. MACUSHLA BURKE/
These are the following people who helped make my RAFW fun, entertaining and memorable.
Allow me to present....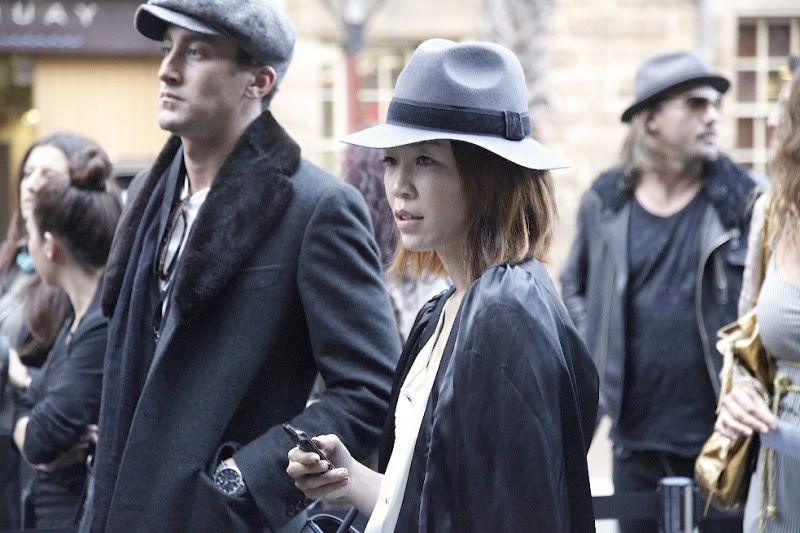 LUKE NORRIS
PARTNER-IN-CRIME
I have received a couple emails about 'the guy who is always in your photos.' He sits next to me at every show, dislikes waiting in line just as much as I do and has an incredible amount of patience. As my co-writer offering a perspective on women's fashion, Luke has been, by far the most tolerant straight man in the fashion industry. I don't know of any male who could watch 37 shows with as much enthusiasm and consistent effort as he did and make constructive male commentary. Sure, we have our morning quibbles, but we did well for 5 straight days of 18 hours together each day. Think lots of laughing, running into poles, rolling eyes and side-stitching laughter.
MAKE OR BREAK? MAKE.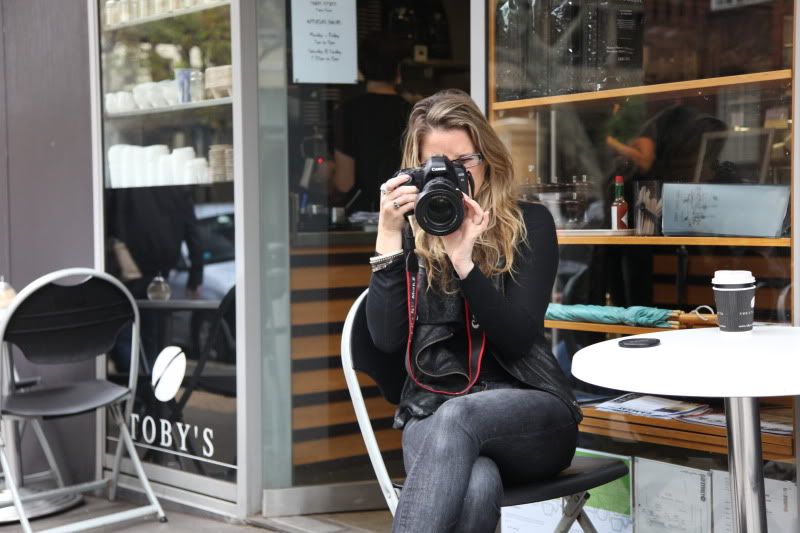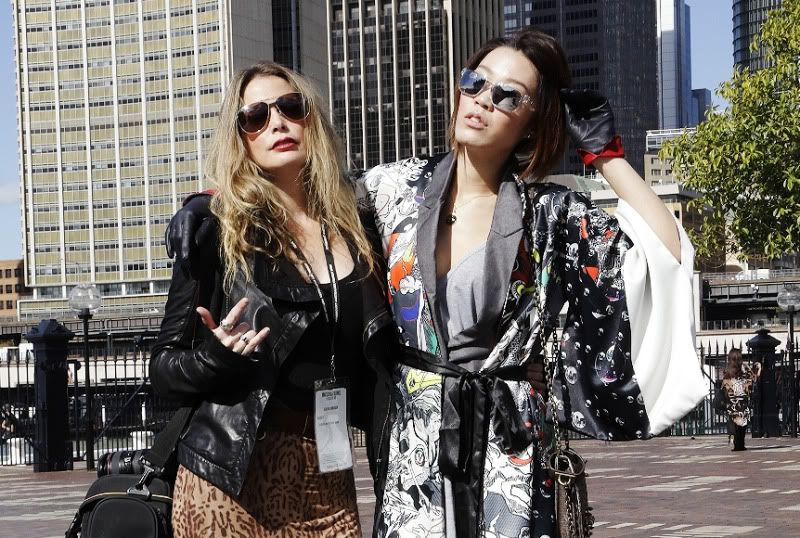 MACUSHLA BURKE
PHOTOGRAPHER
I am not sure how many people can say that they have a hot photographer.... actually one who probably belongs in front of the camera more than I do. It has been an honor and pleasure working with someone who has such vision and creativity. Cush works with a smile on her face and that bright attitude has assisted me in some rough spots where being tired actually became the quite unbearable for anyone around me (especially in the morning).
LOVE. LOVE.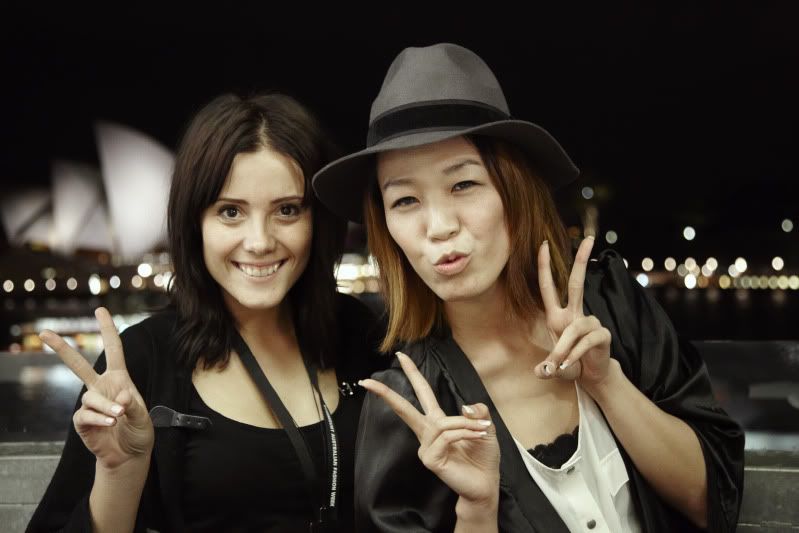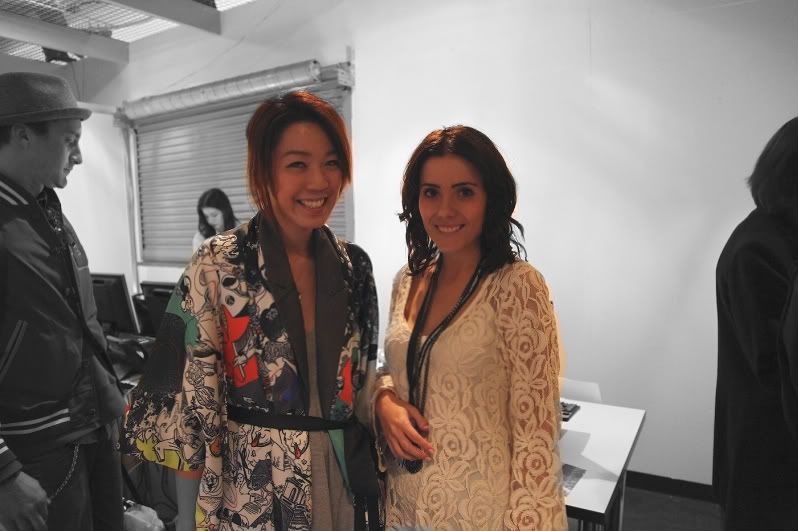 ANNE-LOUISE KITT
RAFW REGION 4 DELEGATE
Region 4 means Asia-Pacific and Anne-Louise was in charge of looking after all the kids coming from that region. I absolutely adored her efforts in trying to make everything run as smoothly as possible despite looking after so many delegates. It was fun to bother her in the morning and in between shows. In fact, the whole delegate office was really friendly this year and assisted in my quest to speak to RAFW hunks. Anne-Louise is a darling and made the downtime between shows exciting with our wanderings.
KISSES AND HUGS.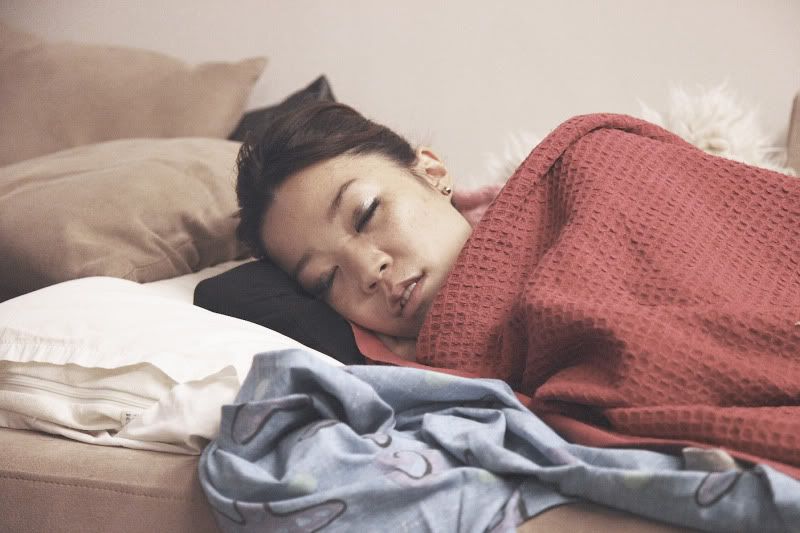 THANK YOU!
This shot was taken on the last night of Fashion Week. In the midst of photo-sorting, I decided to lie down and take a little 'power nap'... yeah right. Cush couldn't wake me up.
I AM GOING TO SLEEP SO WELL TONIGHT...
x