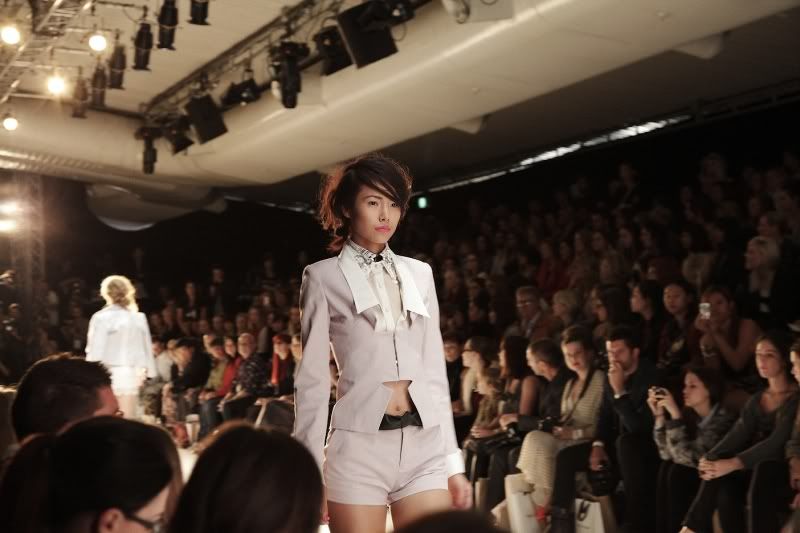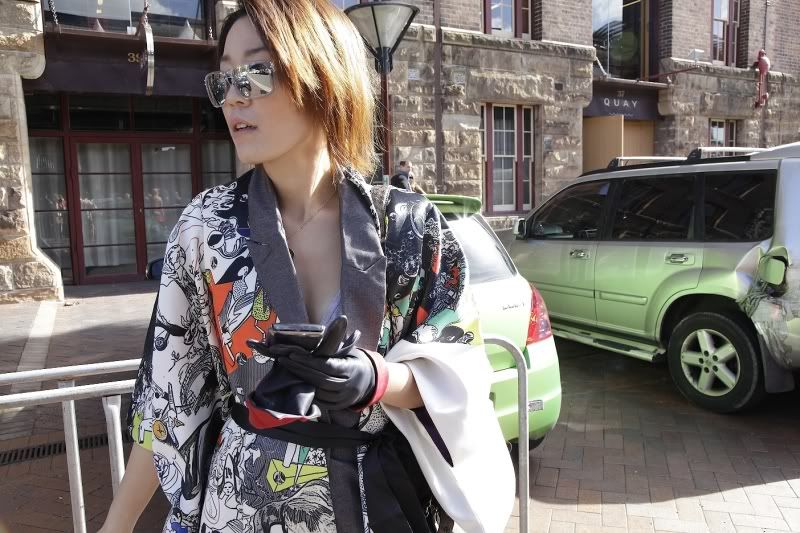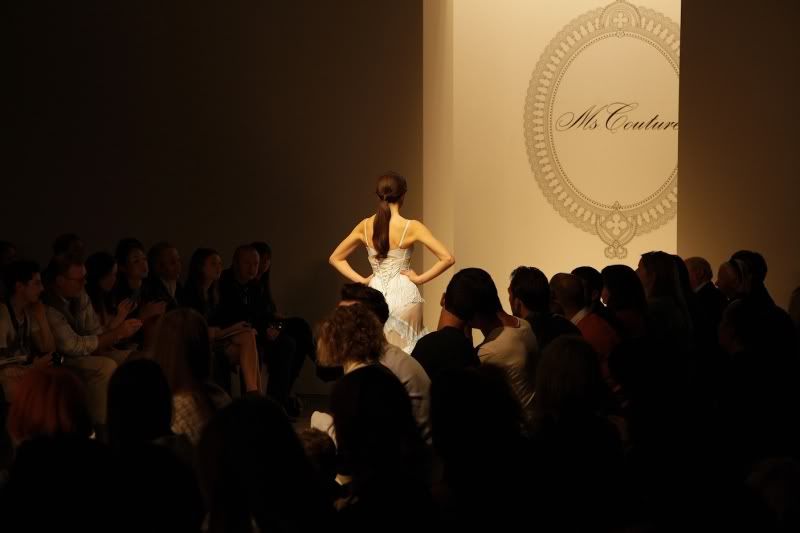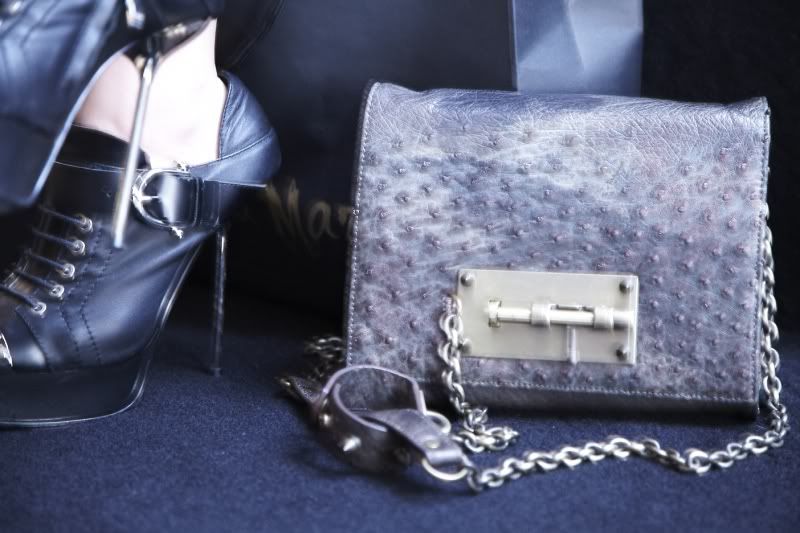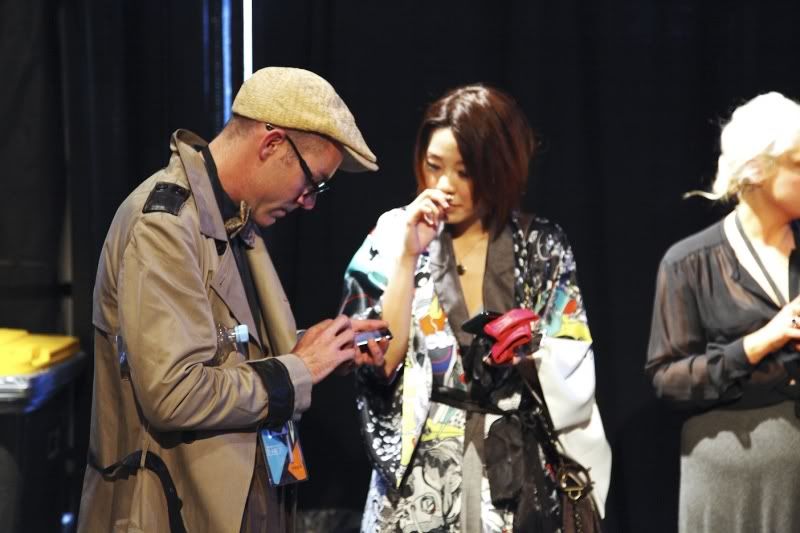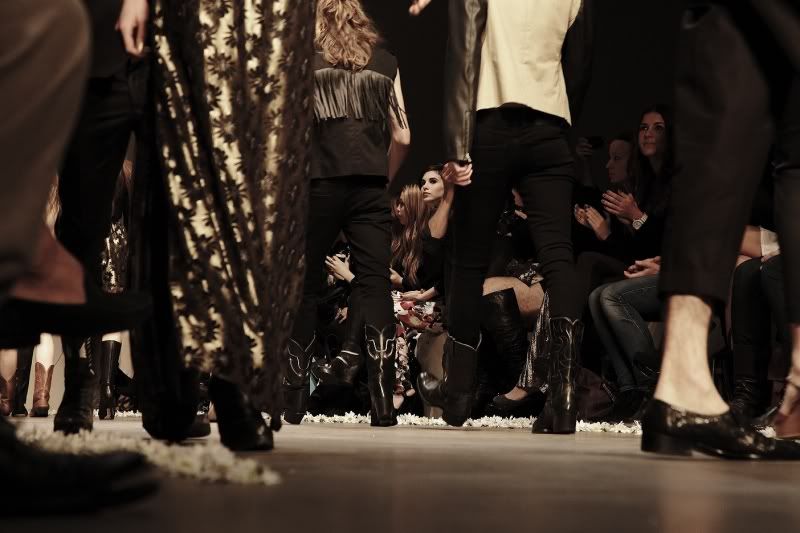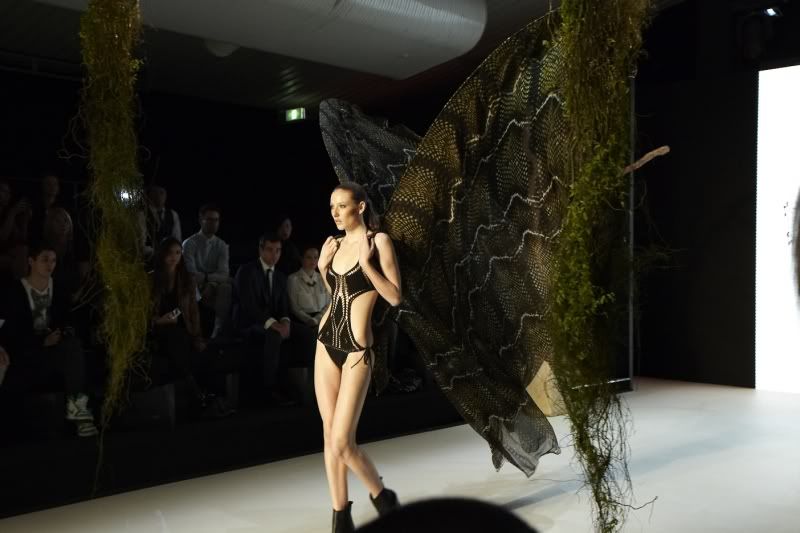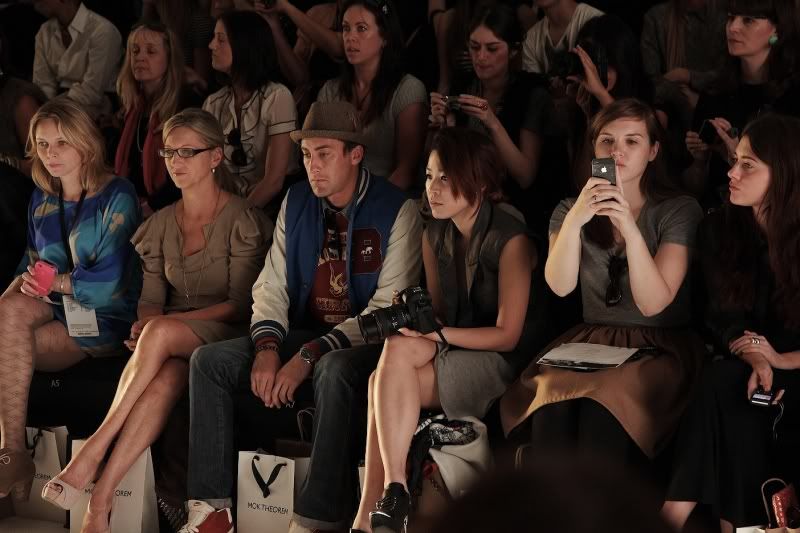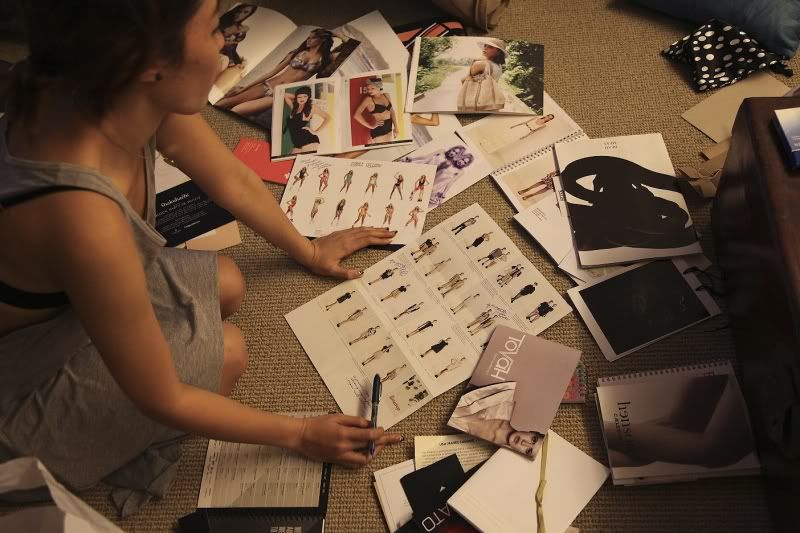 RAFW/ FINAL CALL- DAY 5
WHEN THE TIREDNESS SEEMS TO BE WORTH EVERY MINUTE OF IT.
/VICIOUS VENOM KIMONO & TOTE/ MINKPINK/ FUNKTIONAL VEST/ CABRETTA COUTURE GLOVES/
PH. MACUSHLA BURKE
37 Shows, 150 MB of photos and 8 KG of catalogues later- I have finally had the time to reflect on this past Fashion Week. As I write this from a little cafe on the corner, I cant help but think ... "Valerie, actually went very smoothly." Aside from the late late nights of sorting through photos, sporadic periods of not speaking and the shrill voices in the early morning, "Hulllloooo darrrrrrling", it was a very pleasant experience.
Last days at Fashion Weeks are a bit different. There is a sort of heavy air around which the knowledge of the day drawing the week to an end in sad yet reassuring way. This week of men dressed as women, dogs tie-dyed to match the color of handbags and odd-odd looking things have finally come to it's whimsical end. It was charming to see myself in the newspapers, on
national television
and featured by legendary bloggers but it's all part of bubble that revolves around one magical week of creativity.
THANK YOU FOR A WONDERFUL WEEK.
X