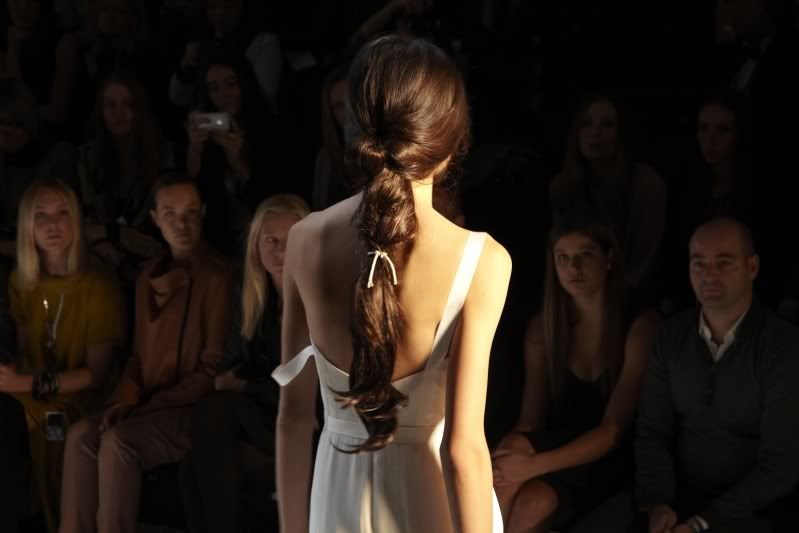 DAY 2
RUNNING AROUND SYDNEY IN THE NAME OF FASHION
/MONKI TOP/ FRIEND OF MINE LEATHER SHORTS/
/PH.
MACUSHLA BURKE
/
In between running around shows, getting photographed (at one point, to a mildly embarassing degree), the second day started off with a jumpy pace. It's like when you know you are going to see a designer known for evening gowns, you expect a certain level of consistency from past collections and knowledge you have of designers. Rachel Gilbert was good, like in a "wow... that is really good evening wear." especially with that pulled together fish tail braid I so effortlessly would like to pull off. But, intriguing was the ninja warrior, nun-ish look Gail Sorronda had which lead to me thinking if I should pull a top knot, cut off the top of my sun hat and start a new trend in Hong Kong.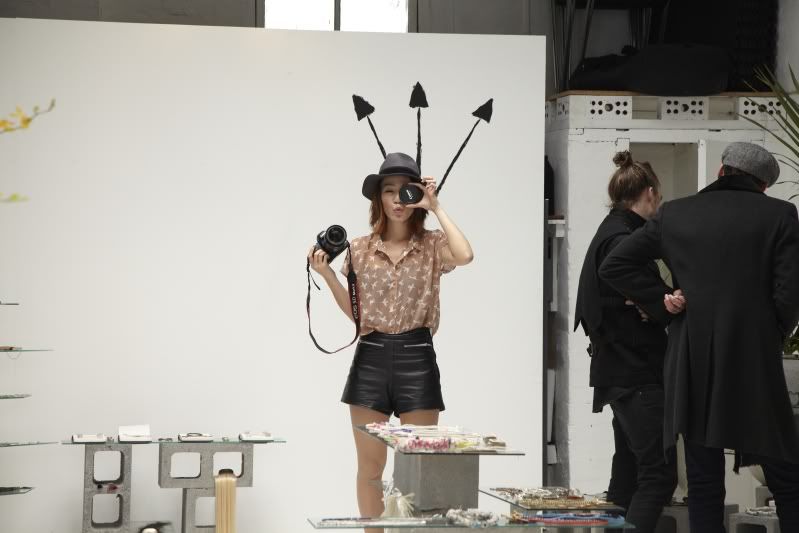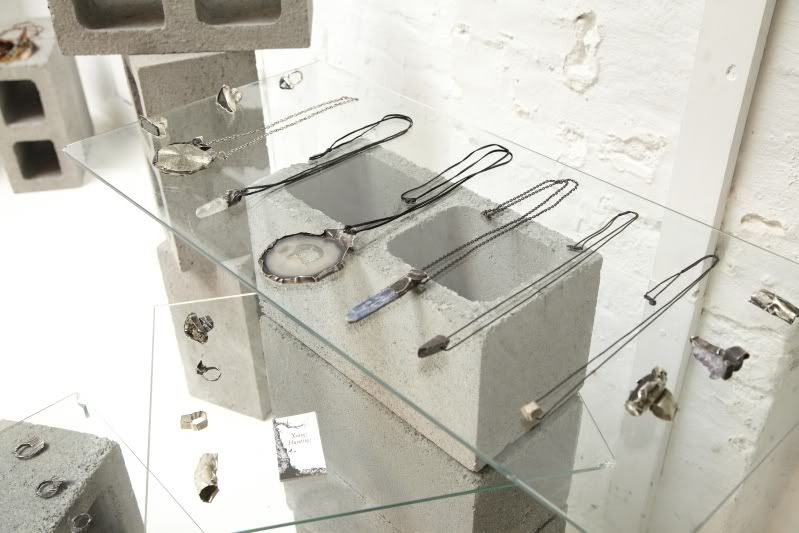 MELBOURNE METAL COLLECTIVE
Then, proceed to spend the rest of the day meeting up with different brands and playing dress-up. Met up with the guys who make the
Melbourne Metal Collective
work. It's exactly how it sound, a group of designers who came today one day and said, 'We embody the idea of Melbourne jewelry design at it's best.' The range is quite vast but seem have similar qualities of taking anything in nature and remolding it into wearable art. We ended up doing some editorial photos I will be using later.
DAY 2 DONE.