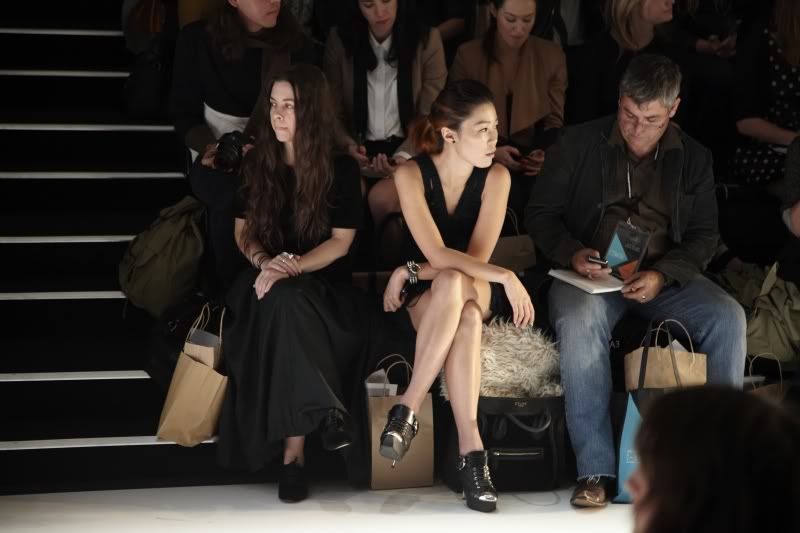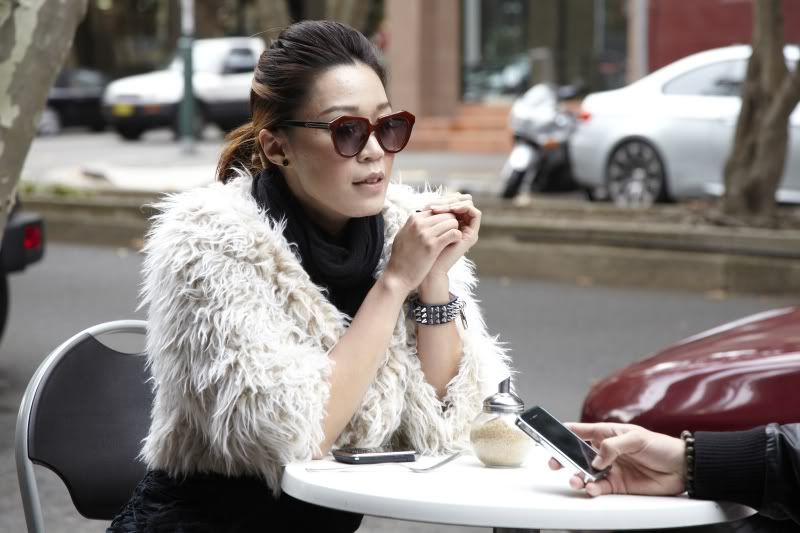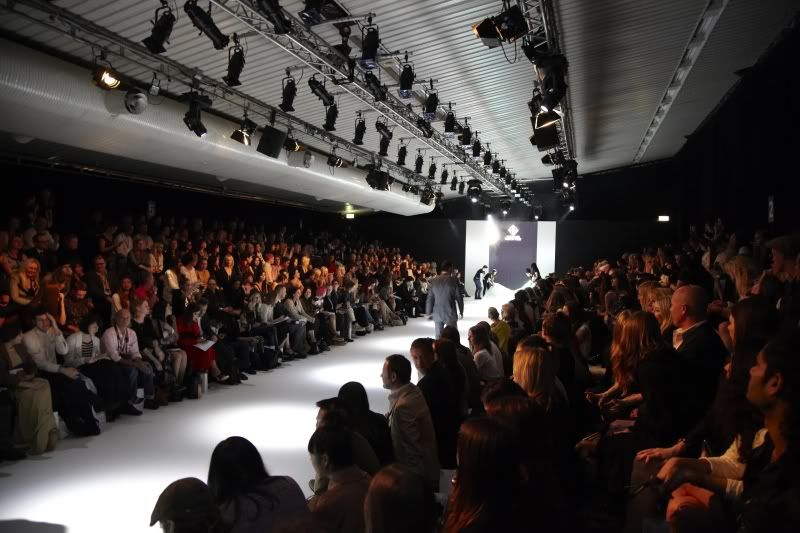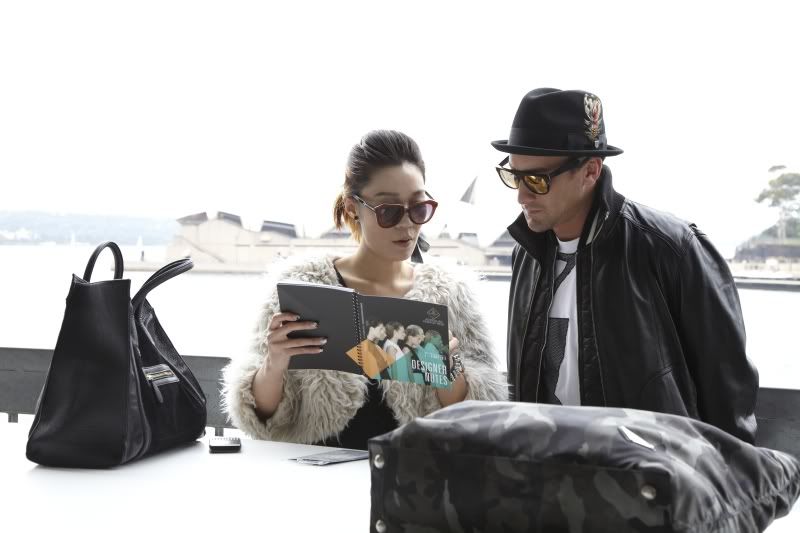 RAFW DAY #1
SITTING FRONT-ROW IN AUSTRALIAN FASHION WEEK
WEARING/ RUE DU MAIL DRESS/ VICIOUS VENOM CUFF/ KAREN WALKER SHADES
/
PH/
MACUSHLA BURKE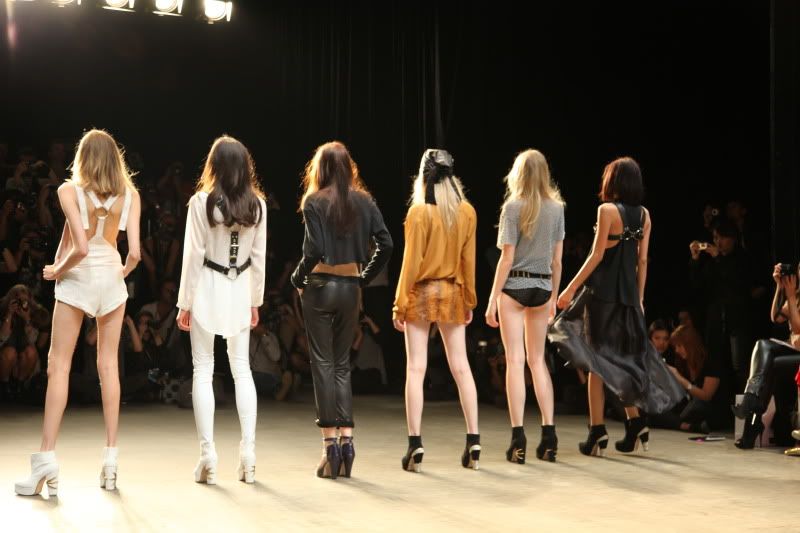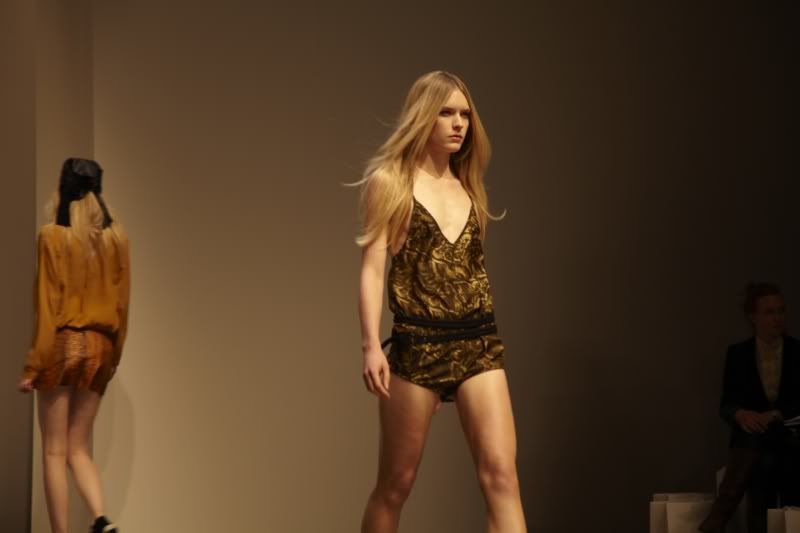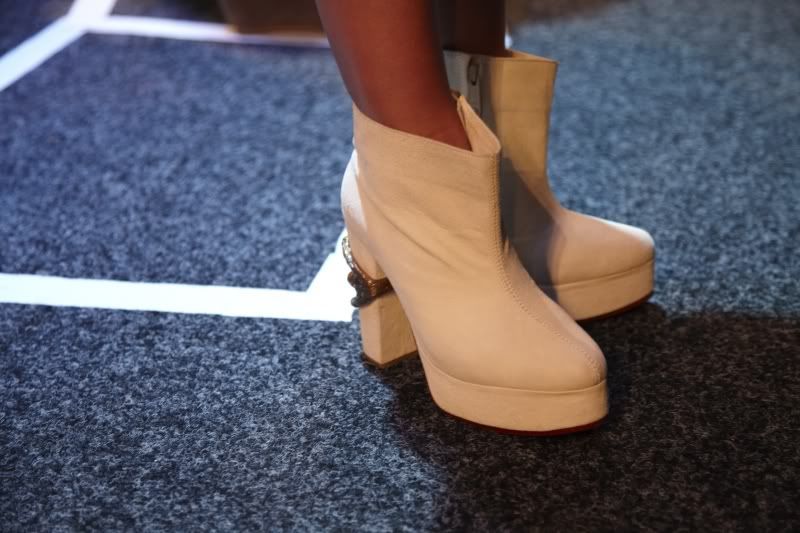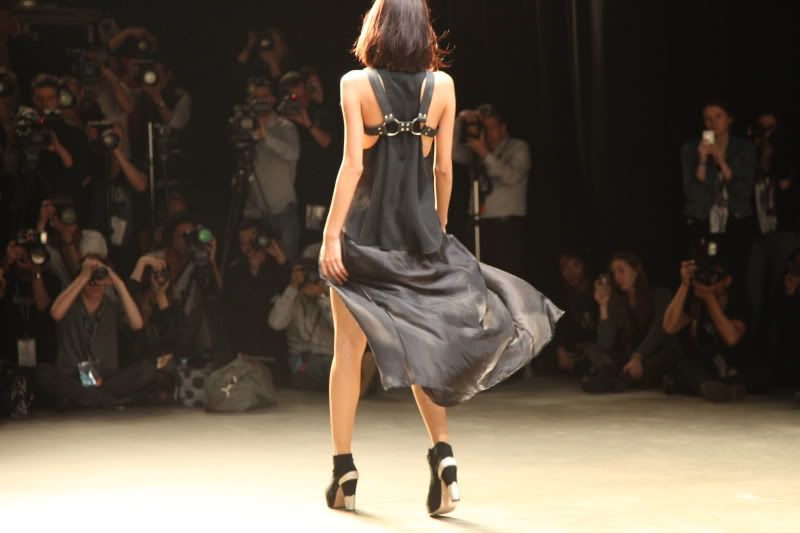 FRIEND OF MINE
MAKES ME WANT TO BE A BAD-ASS COWGIRL WITH PREHISTORIC LEATHER SKIRTS INFUSED WITH A BIT OF DARK AGES HARNESS ACTION- COMPLETE WITH A GOLD EAGLE FALLON WRAPPED AROUND THE BASE OF THE HELL...
BASICALLY, I LIKE.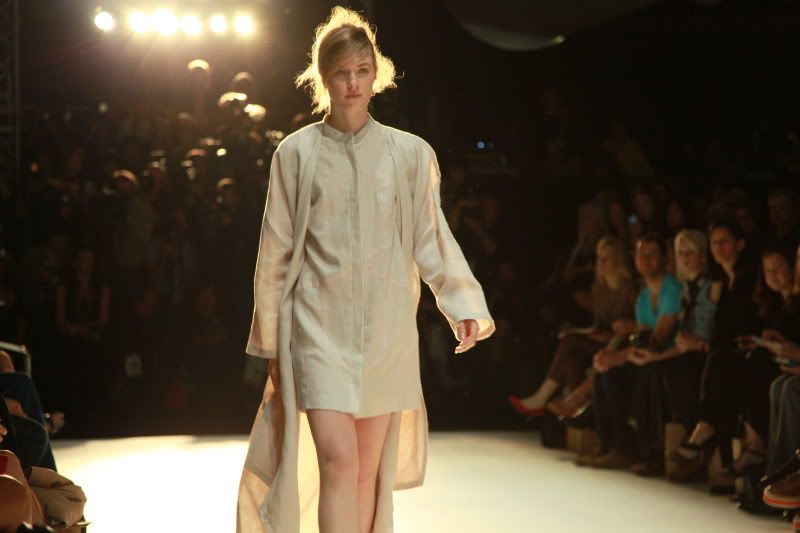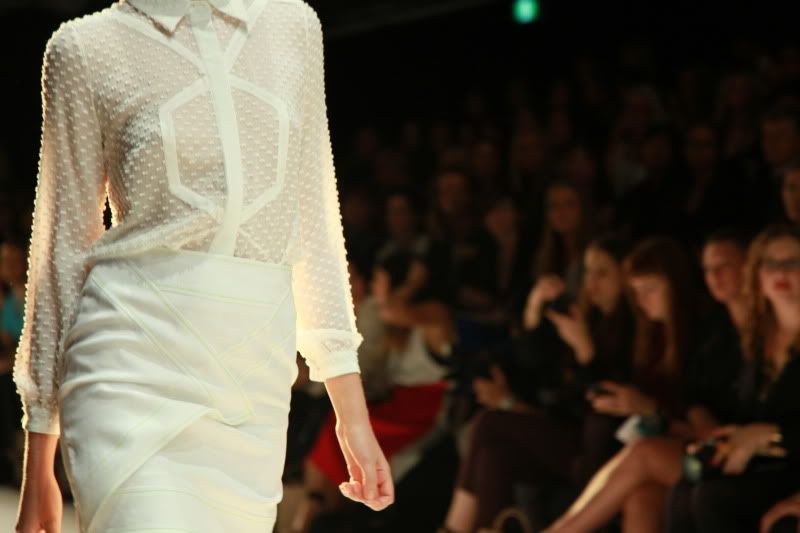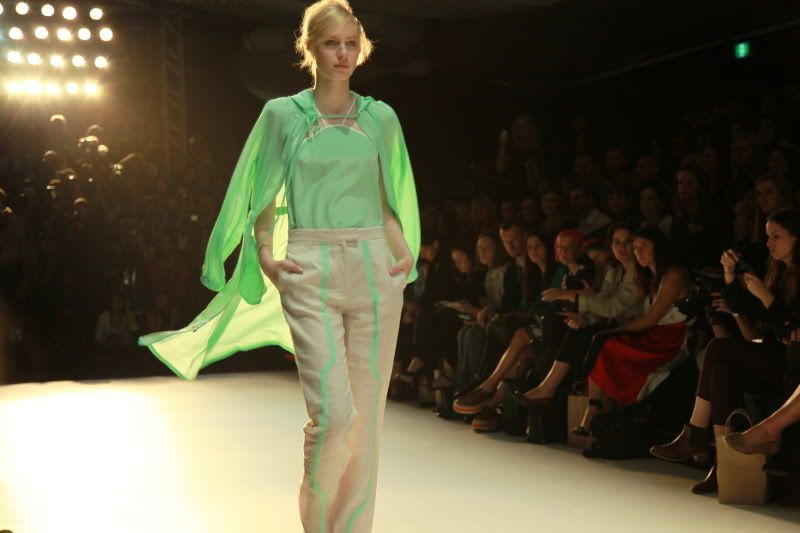 ARNSDOFT
MINT GREEN, PERIWINKLE GREEN AND EVERY SORBET COLORS MIXED WITH STRUCTURED CHIFFON PRINT. AND LOTS OF BEIGE. STRUCTURE, YET FUN... I LIKE THE COMBINATION.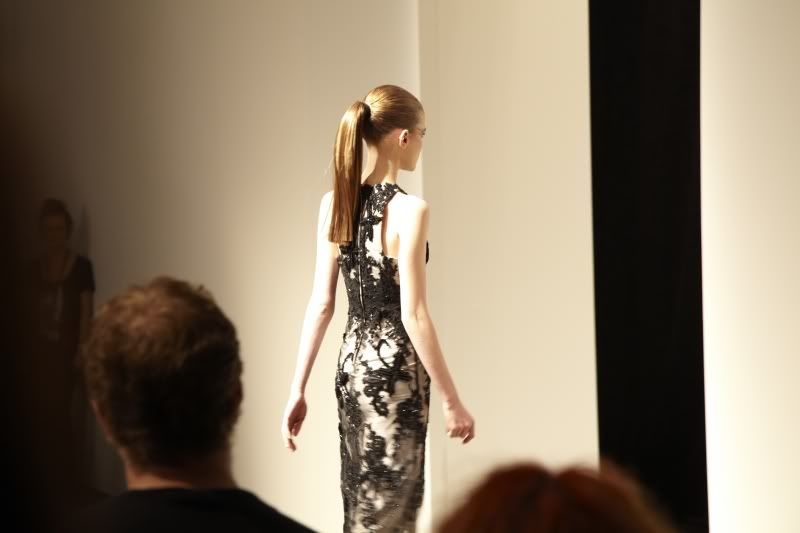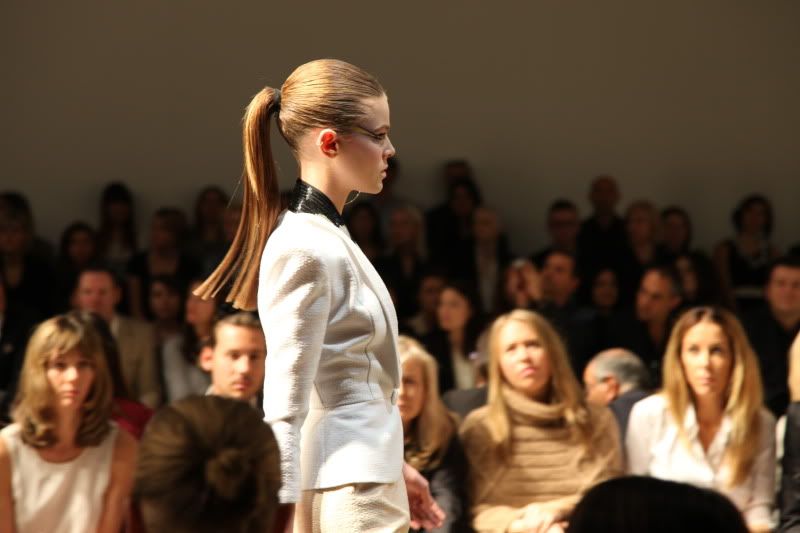 ALEX PERRY
I WAS MESMERIZED BY THE
SWINGING, NEAT-CHOPPED PONYTAIL
S. WITH A LITTLE BIT OF WARRIOR EYE-PAINT AND A RANDOM GOLD HOOP EARRING.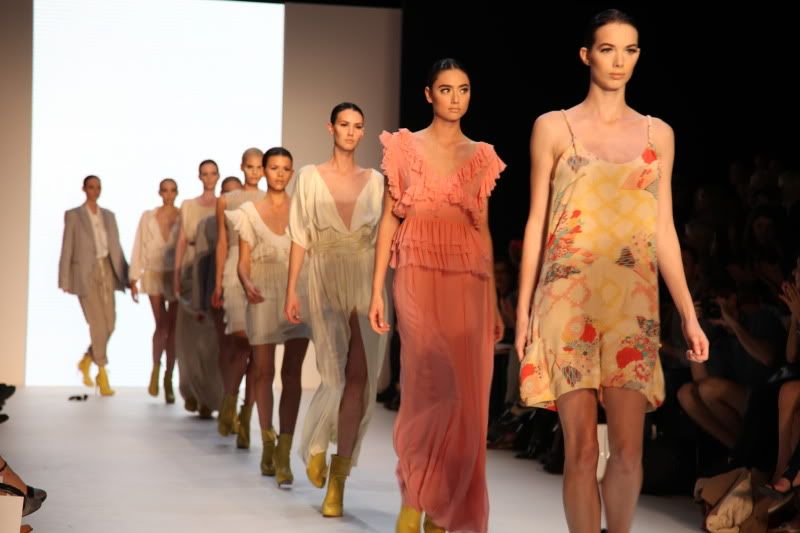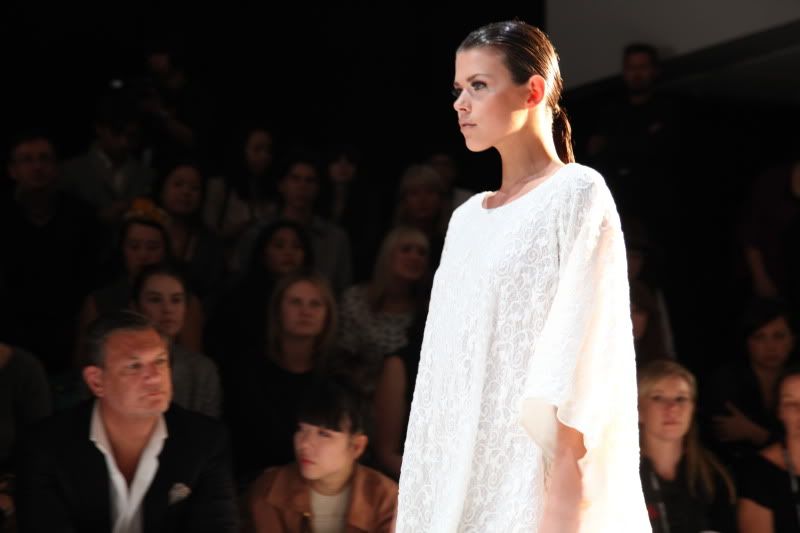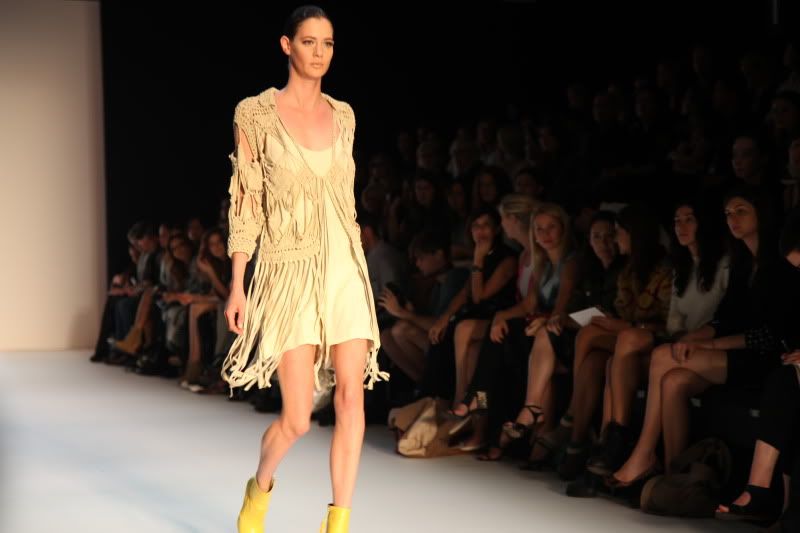 FLANNEL
THE PRETTIEST MODELS WEARING GIRLY FLOCKS AND KEEP THE SWEETNESS FROM CREEPING IN WITH 'JUST-WASHED' HAIR IN A LOW KNOW, CROCHET FRINGE KNIT AND SOME YELLOW BOOTS.... (BOOTS NOT TO SURE ABOUT...)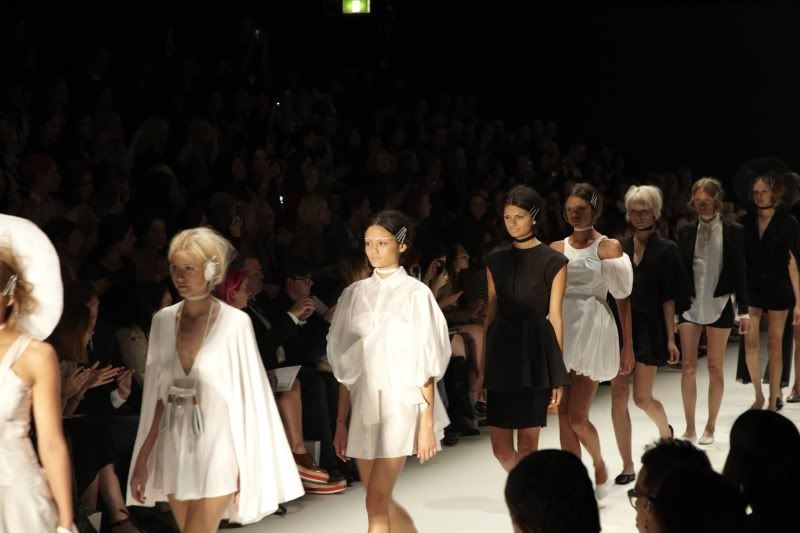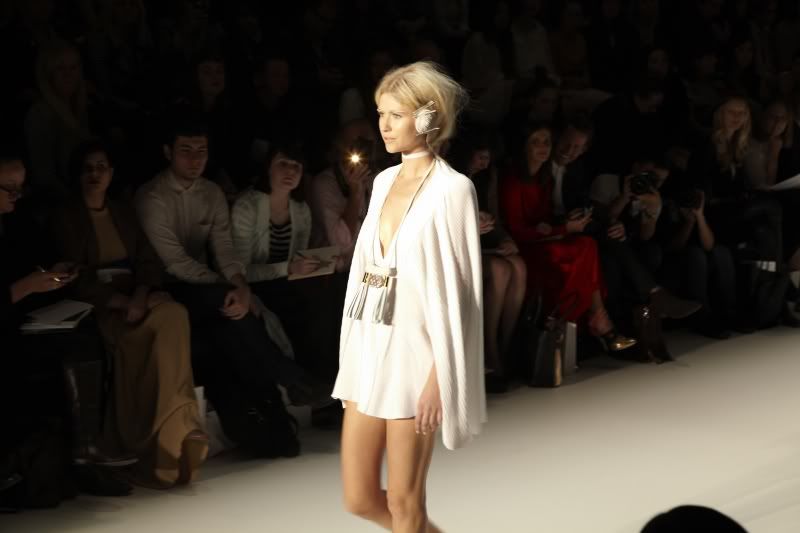 GAIL SORRONDA
IT WAS AN INTRIGUING COLLECTION... IT WAS AS IF PRINCESS LEIA CHOSE TO WEAR BLACK AND WHITE ONLY AFTER HER TRAINING AT SAMURAI CAMP.
*
X THE END.