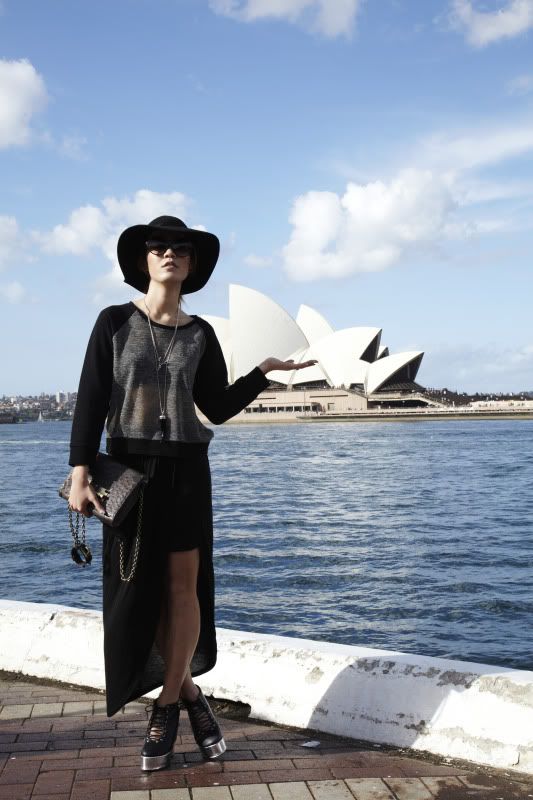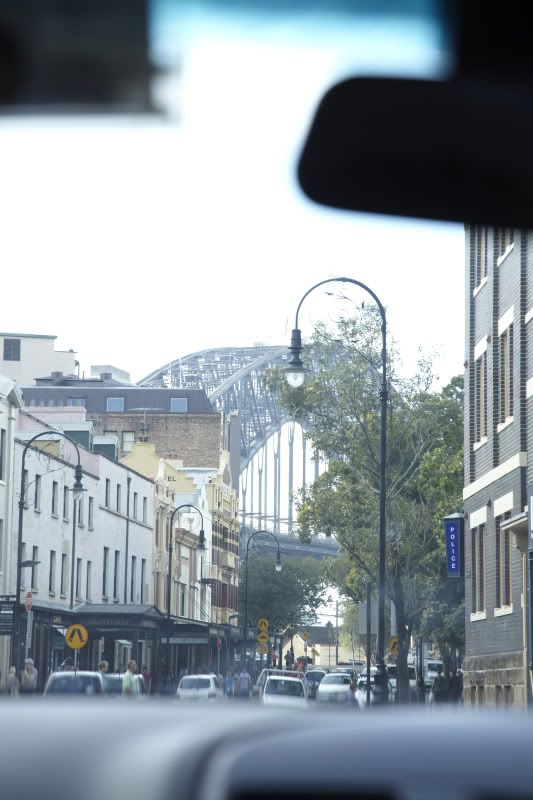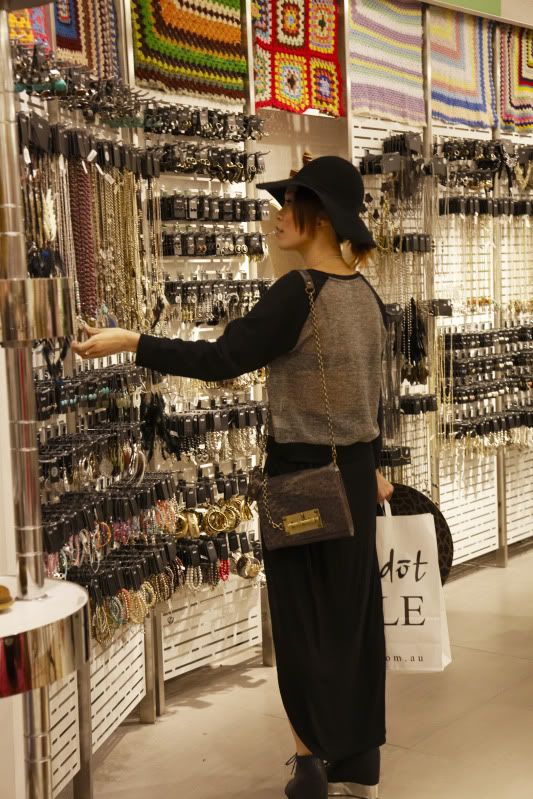 GAME ON//
GETTING READY FOR AN INTENSE INTENSE WEEK/
WEARING/ MONKI (HAT/TOP/DRESS)/ VICIOUS VENOM OSTRICH CLUTCH/ KAREN WALKER SHADES/
PH/
MACUSHLA BURKE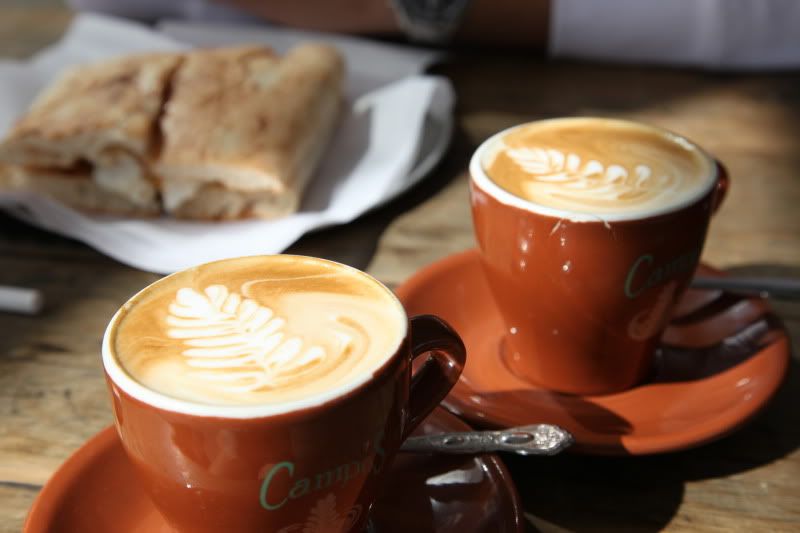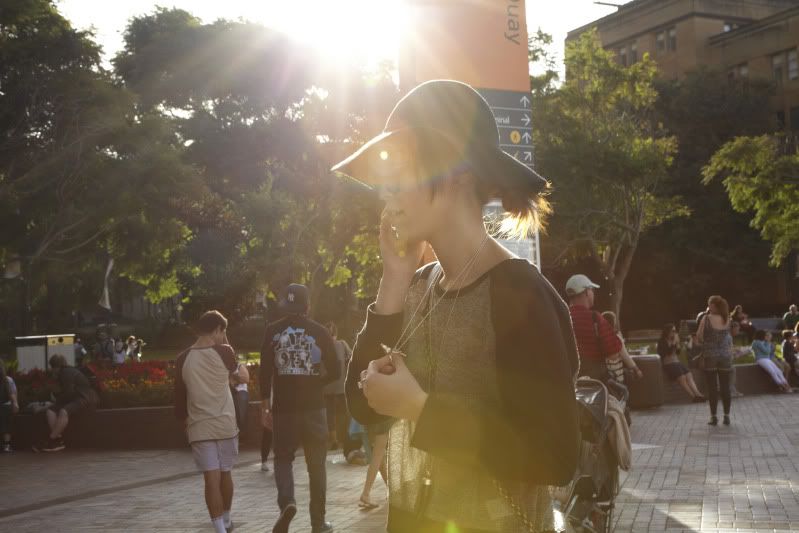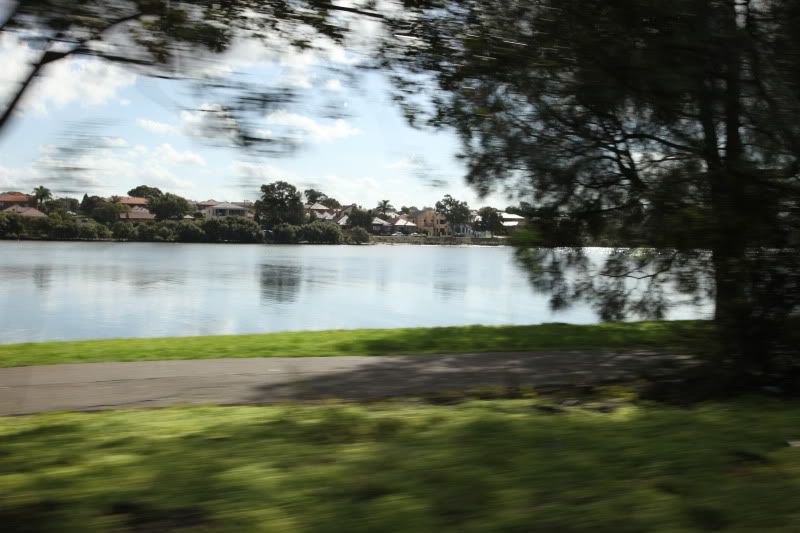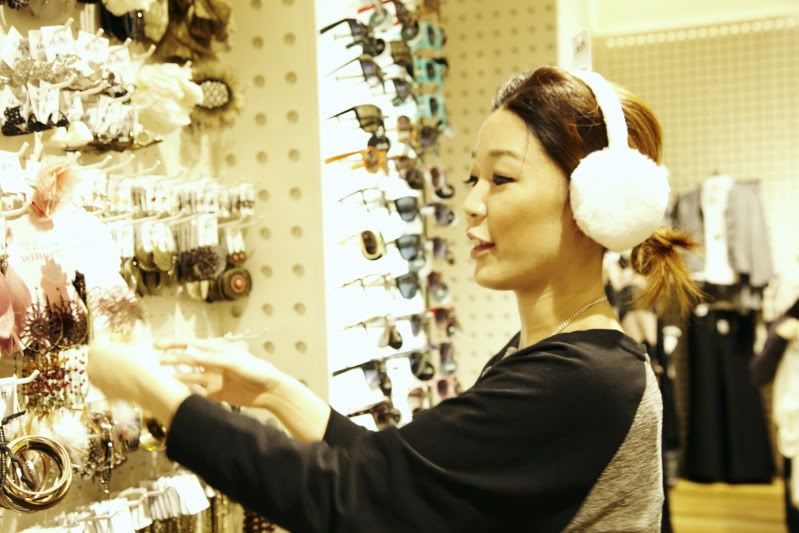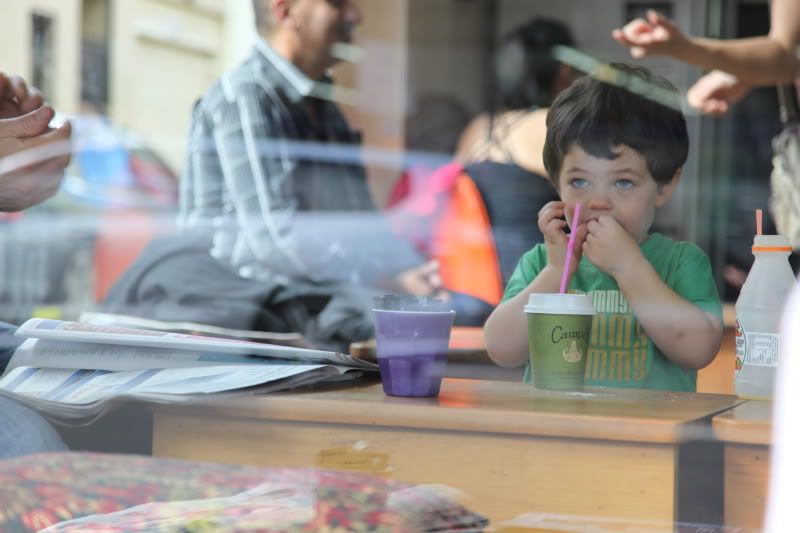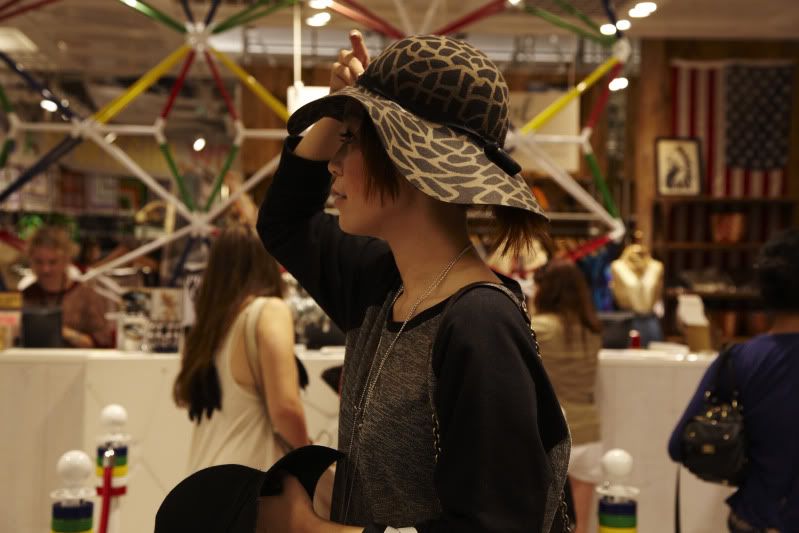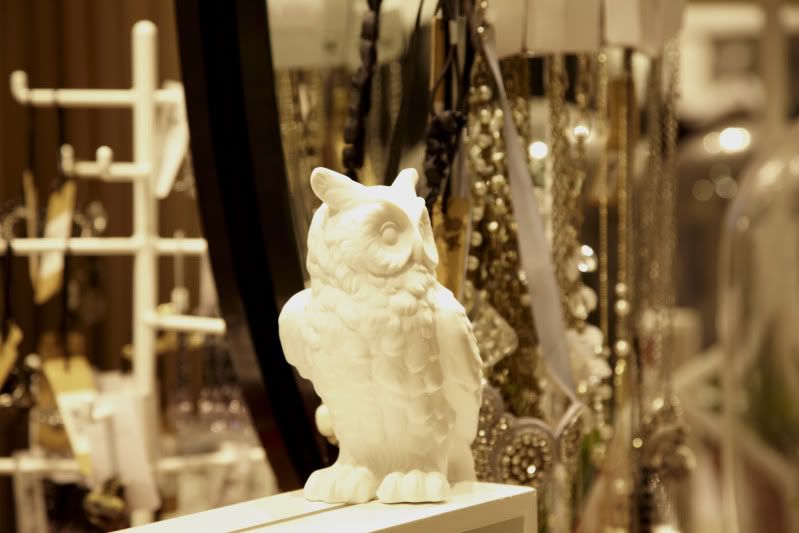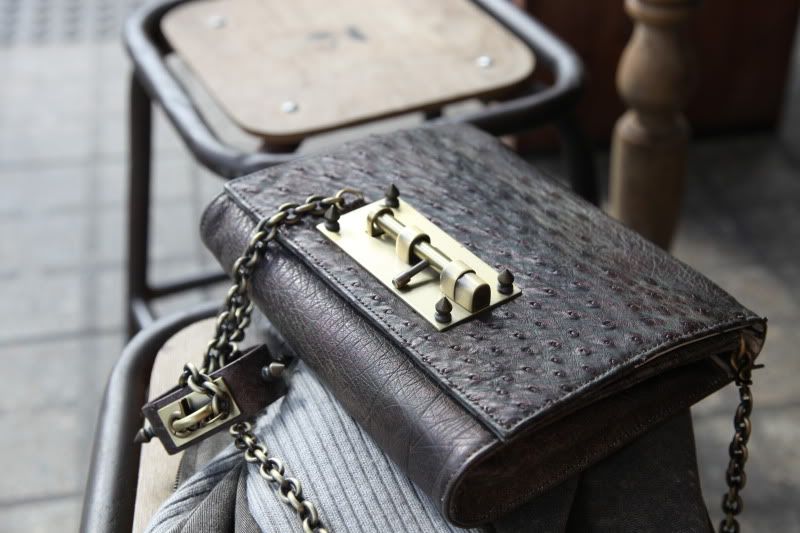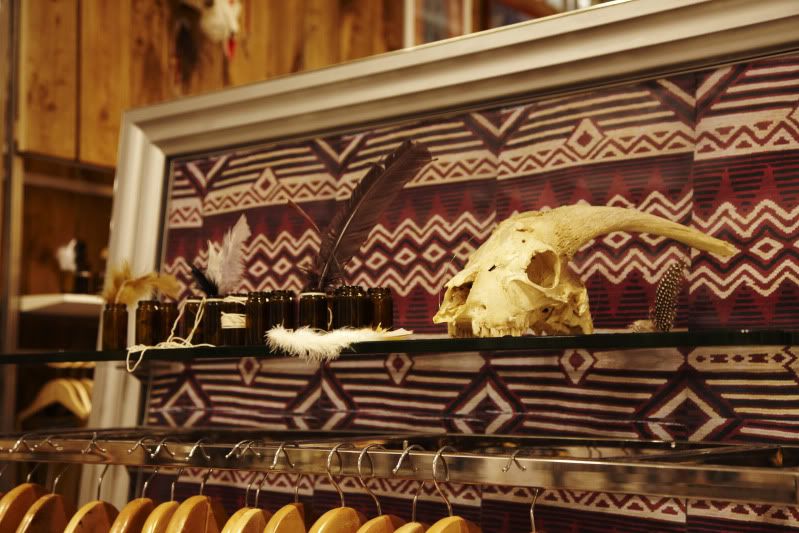 First day in Sydney before mayhem begins tomorrow was surprisingly relaxed and nice.
Started with wandering around the streets for coffee, a franctic rush for Giorgio Armani foundation because I left it in Hong Kong (!), watching cute little kids drink hot chocolate while reading my favourite aussie magazines and wandering down to the Circular Quay to get my photographer certified. Someone told me the weather forecast predicted rainy days but caught beautiful sunrays along Sydney Harbor.
I think lots of people flinch when I talk about Australian fashion but there is a certain charm to the whole industry. In Hong Kong, we know Cotton On to be the most recognized Australian brand due it's first store opening strategically located in party central Lang Kwai Fong. But.... I made an effort to spend the whole afternoon exploring similar top street fashion stores.
Then, it dawned on me.
No country embodies their lifestyle better than Australian Fashion.
Laid-back, comfortable yet stylish at the same time... making it very approachable for daily wear.
MY CUP OF TEA...
x