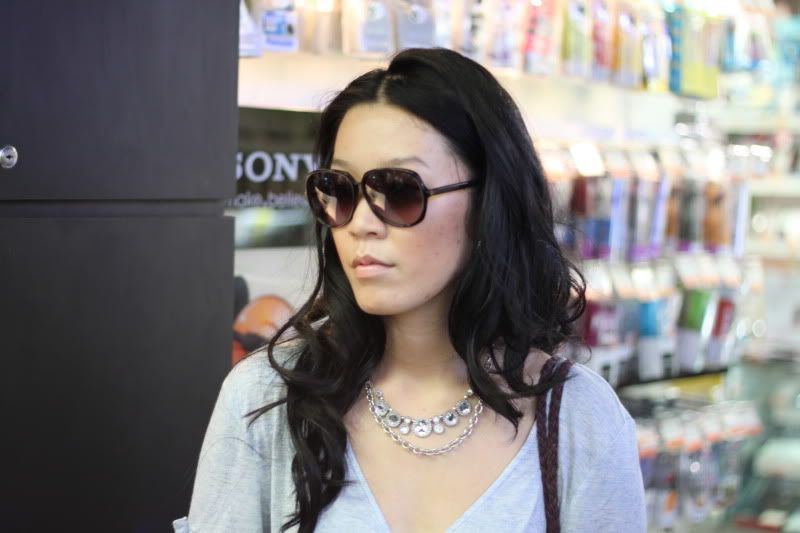 FINDING CLARITY...//
WHEN THE MOST BLURRY TIMES IN YOUR LIFE ARE THE TIMES YOU ARE PUSHED TO CHALLENGE THE CLARIFY OF BEING YOU//
//OMN romper & TOTE/ ACCESSORIZE NECKLACES/ CONVERSE shoes/ OLIVER GOLDSMITH sunnies/TARA MOOR earrings//
It's tough being seen from the eyes of others, to constantly stand up to criticism and subjection to the hidden rules of conduct. As I was growing up, my mom would always tell me that outer beauty isn't important and it's the inner beauty that shines through.
So the only questions to ask are:
- What do you do when you don't see the beauty in you?
- What happens if there is someone who is constantly doing better things and bigger things?
-Where do you draw the line of personal contentment?
- Should you place external feedback as the sole reliable source?
-When do you really STOP caring?
Might be a phase I am going through with the ego thing, but I know one thing for sure.
If I can't figure out where I stand, no one will really know.
*
找寻思想的明晰...//
当人生中最模糊的时候是你被迫澄清挑战做自己的时候//
//OMN romper &手提袋/ ACCESSORIZE项链/ CONVERSE鞋子/ OLIVER GOLDSMITH墨镜/TARA MOOR耳环//
被其他人看并非易事, 去不断抵抗批评和对规则行为隐藏的主观. 在我成长的时候, 我的母亲常常告诉我外在美不太重要而是内在美散发光芒.
所以问题是:
可能我在经历自我意识的时期, 可是我可以确定一件事.
如果我不能找出我站在哪里, 没有人会知道.
*