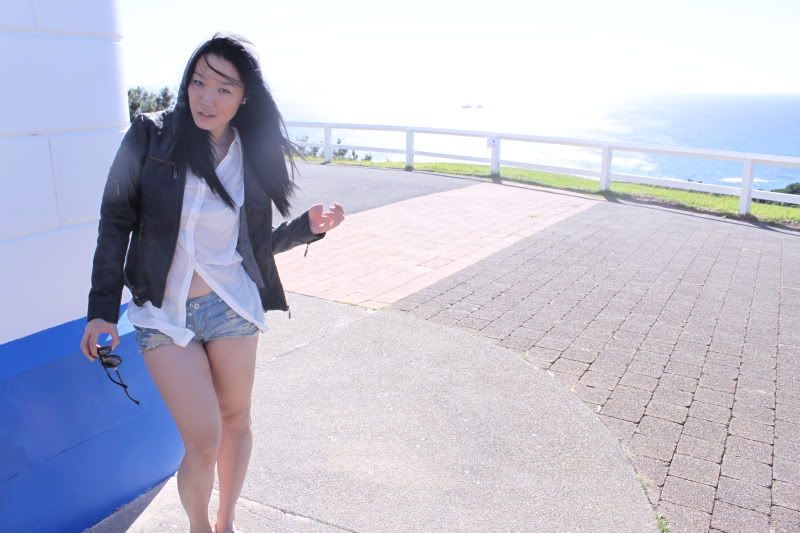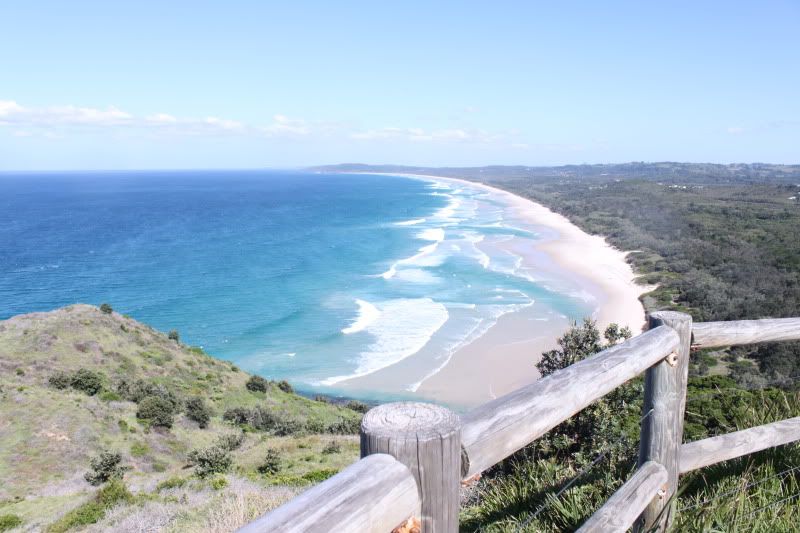 IGNORANCE
IS
BLISS
//WHEN THE GOING GETS TOUGH, YOU CHOSE TO ONLY REMEMBER THE HAPPIER THINGS//
//
H&M white shirt/ ALL ABOUT EVE. Fernando jacket/ ZARA paint-splattered shorts, OLIVER GOLDSMITH sunnies/ KEESTON sandals//
LOCATION/ Byron Bay, AUSTRALIA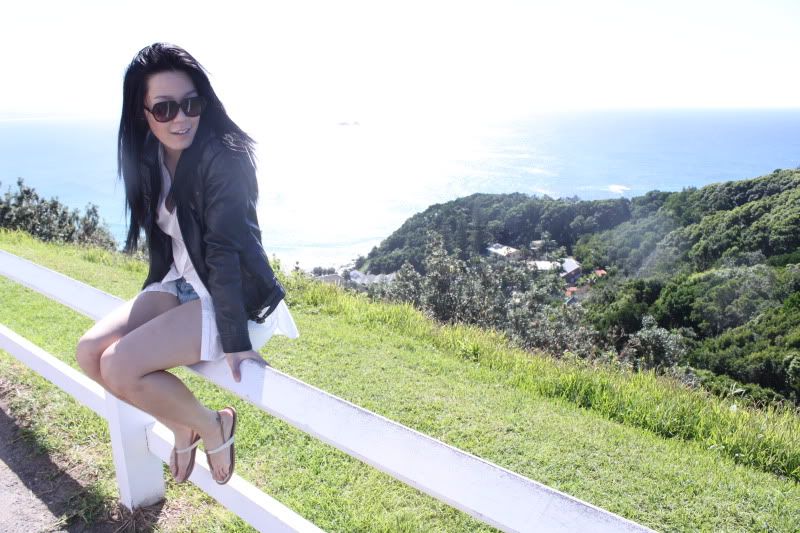 //WHEN THE ONLY THINGS WHICH MATTER ARE....//
/
MASSIVE
lamingtons/
/Driving for the first time in
THREE
years/
/Lots of
KIT-KATS
/
/'Yau-lum-lum'
CHINESE
food/
/Taking the car apart after hitting the
KILL-SWITCH
/
/Greasy
DOMINOS
pizza/
/
FISHING
on a 20 ft ledge/
/Losing a
CAMERA
/
/Getting torn up by
CORAL
/
/Lunch with crackers and cheese/
/Falling asleep
10 MINUTES
into a movie/
/Falling in love with
AUSTRALIA
.../
/Waiting for the 4-minute
SHOOTING STAR
/
/Miles and miles of beautiful beaches/
THANK YOU AUSTRALIA FOR MAKING ME FEEL AT HOME.
CRAZY SYDNEY KIDS, FASHION GIRLS & NEW FRIENDS.
THANKS FOR THE:
/6 AM PICK-UPS FROM THE AIRPORT/
/SCARING THE NEIGHBORHOOD WITH WEIRD POSING AT THE BUS STOP/
/EXCESSIVE TOUR-GUIDING ACTION/
/BARGAIN SHOPPING WITH ONLY $5 CASH/
/SWALLOWING MINT-CHOCOLATE CUPCAKES/
/TAKING ME TO THE BEST CHINESE IN TOWN, ONLY TO HAVE THE SAME PLACE IN HK/
/HOUSE PARTIES THAT GO TILL 4 AM, ONLY FOR ME TO FLY AT 7AM/
/STYROFOAMING THE WHOLE ROOM TO LOOK LIKE "PRETTY SNOW"/
/DISCARDING GUILTY EVIDENCE IN THE BIN/
/KNEELING IN HEAD LIGHTS IN ALLEY-WAYS/
/BEING SURPRISED TO MEET THE PERSON YOU'RE SUPPOSED TO MEET/
/SNEAKING INTO THE LINE WHEN 1000 PEOPLE ARE LINING UP/
/ANGRY SYDNEY FASHION GIRLS WHO HAVE HEAPS OF ATTITUDE/
/THEN, TO SEE THE MOST KIND GIRL GIVE A MASSIVE SMACK-DOWN/
/CHECKING OUT THE TALENT WALKING AROUND TOWN/
/WAITING FOR 90 MINUTES FOR A SHOW, ONLY FOR IT TO BE THE BEST/
/CHECKING OUT ODD MEN FASHION- LEGGINGS AS PANTS?/
/OGGLING AT BOOB-AGE WITH MY MALE CRIME PARTNER/
/GOODIE BAGS WHICH GAVE ME FASHION WEEK BRUISES/
/FRONT-ROW SEATS AT KSUBI WITH MATHEMATICS GIRL/
/LIVING ON 3 HOURS OF SLEEP IN THE NAME OF FASHION/
/WATCHING SOMEONE EAT HALF A CHICKEN IN ONE SITTING/
/WATCHING SOMEONE EAT 6 SLICES OF BREAD IN ONE SITTING/
/WATCHING SOMEONE AMAZING PLAY THE PIANO. AMAZING ESPECIALLY WHEN YOU DIDN'T KNOW THEY PLAYED/
/BUYING THE ENTIRE BAKERY WHEN ALL I WANTED WAS A BROWNIE/
/BEING SHUNNED FOR WEARING HEELS IN A BEACH TOWN/
/WATCHING KIDS GET AMAZED WITH CAMERAS/
/CATCHING THE BIGGEST FISH OF THE DAY WITH TWO FISH PROS. TRUE. SERIOUS/
/ENDLESS POOL GAMES/
/WATCHING SOME MAD GUITAR PLAYING SKILLS/
/FOOD. AMAZING FOOD. JUNK FOOD./
&
//MEETING THE MOST REAL PEOPLE EVER//
*
WHEN YOU FOCUS ON THE GOOD MOMENTS, THE BAD MOMENTS DON'T SEEM THAT BAD ANYMORE.
STILL BAD, BUT NOT AS BAD.