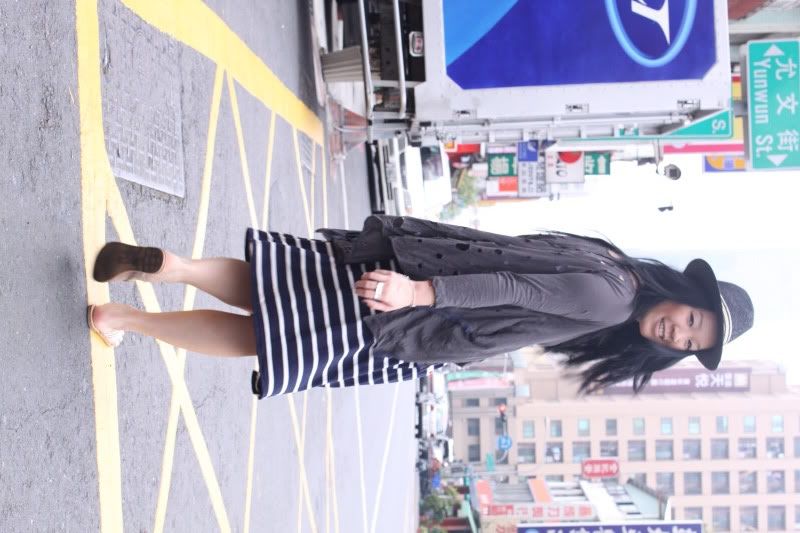 As a working member in the fashion journalism industry, I hear comments about the growing differing form of social media. I listen to people talk about the growing influence of mass marketing and how that affects and impacts the fashion world. It seems like these days, anyone and everyone can have an opinion about fashion. While I was shopping with my mum the other day, she said something along the lines of , "There are no real trends anymore." While some may disagree, I can generally agree that it's true. While some of us are up to date with the lastest high-waisted and beige color pallete trend, many others are happily content with their perception of beauty and what looks good to them.
And that got me thinking. I have been able to look at fashion for years imparitially, knowing what looks good and what looks bad. I don't get sucked into the hype of different ideas or specific trends. Some of you can tell, I don't dress too crazily loving comfort and ease rather than "look-at-me outfits". That's what fashion is to me, learning how to live with my body, have fun and look good.
身为一个时装杂志工作者,我听到对社会媒体趋势分歧的意见。我听到群众营销日增坐大的影响和这怎样改变时装界的谈论。有一天,我和妈妈去逛街,她说了一句意思差不多的话,"真正的时尚已经不存在了。"有些人可能会不认同,而我却大致认同这是真的。我们当中有人跟上时尚穿者最新款的高腰和米色时装,同一时间,有很多其他人对自己的审美观很满意。
这让我开始深思。多年来我可以很客观地看时装,知道什么好看什么不好看。我没有被不同的概念或独特的趋势吸进去。你们有些人可能看得出来,我选择"焦点的衣饰"而不只是着重舒适的装束。这就是我心目中的时装,学习怎么跟自己的身体生活,玩乐和装扮。
So, why can I view aesthetics objectively and yet, not be able to do it with the emotional situations I am placed in? After weeks of thinking and running around in circles, I got the answer. I never gave myself time to think about what I really wanted and only really listened to what other's wanted. If I was to get any where I want to be this time, I would have to know what I want first. Is 7 days a good time frame?
Yes, it is.
Day 7- Feeling pensive.
那,为什么我客观地审美却同时因为某些情绪不能做到客观地看?经过很多个礼拜的思考和探索,我找到答案了。我从没想过自己想要什么,一直都想别人想要的。如果我要达到我的理想,我就先要知道自己想要什么。七天的时限适当吗?