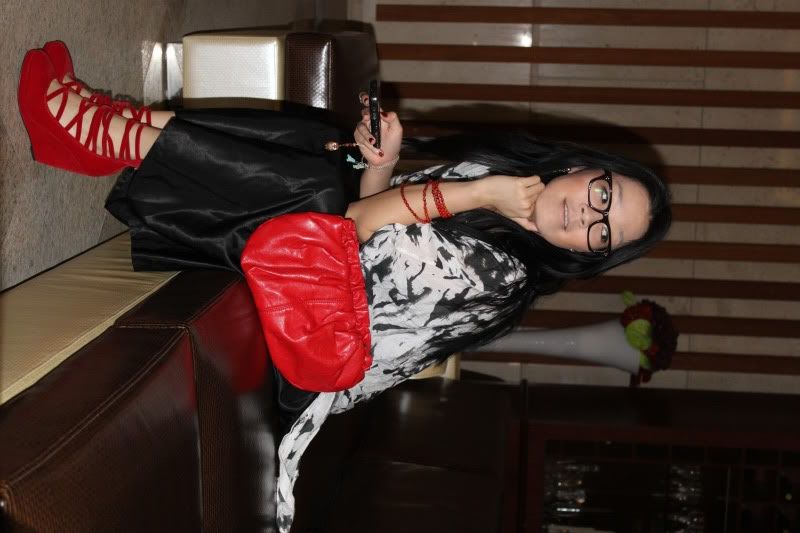 Wearing: Oliver Goldsmith frames, Volcom clutch, YSL x Elle tee, random satin dress and gypsy gown
I was at home the whole day staring at the final chapter of my novel. Something didn't seem right about it. I have written it over and over again but I feel like it wasn't really what I was feeling. Might have to start asking for help, could be the start of a newer and exciting project. Will post up the details tomorrow to see if anyone is interested.
我今天整天都在家里看着我的小说的最后一章。总觉得有点不对劲。我已经重写再重写了,但还是觉得写出来的不是我要的感觉。可能要开始求救,可能会是一个让人兴奋的新计划的开始。或许明天会列出详细资料,看看会不会有人有兴趣。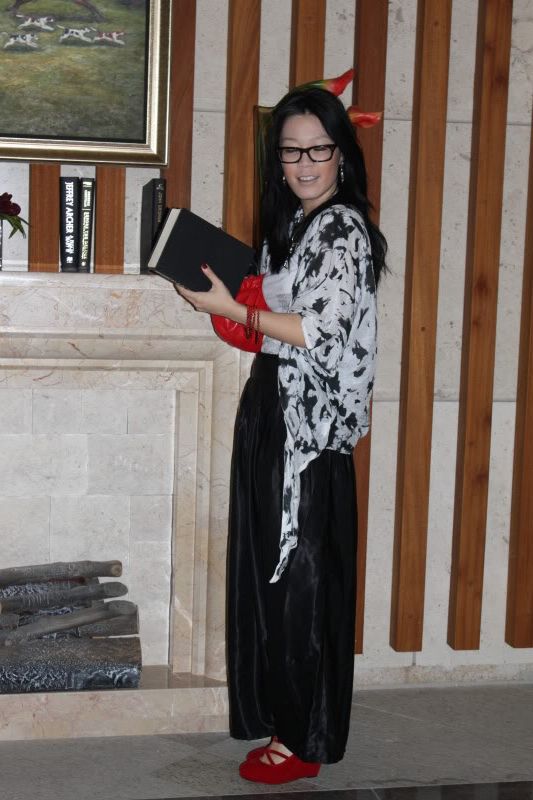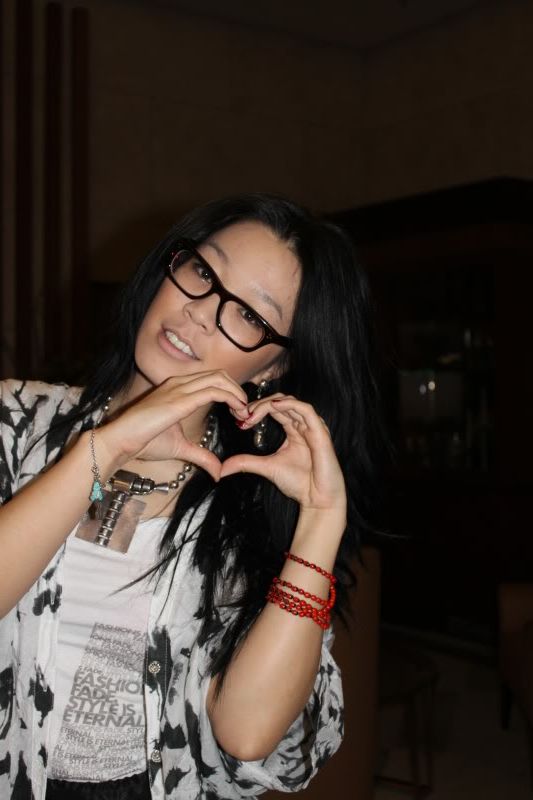 After the whole day staring at the screen, I didn't feel like dolling up for a casual family dinner. Ha! I threw on a long satin dress, this gypsy gown I absolutely love and over wear and a pair of bright velvet wedges. It was the perfect outfit to lift in up from the glooms... Then from 6pm onwards, my phone won't stop buzzing. It's annoying, the emails and messages just keep flowing in. Couldn't figure it out, was quiet the whole morning.
Looked at wedding dresses and rings today... wow... have NEVER done that before.
Does anyone do that in their spare time?
整天看着电脑之后,我不想特意打扮出席一个平常的家庭晚饭聚会。哈!我穿了一条长缎子裙,我很爱又常穿的吉普赛长袍,和一双鲜艳的绒高底鞋。这是一个最能帮助调整心情的装束。。。六时以后,我的电话响个不停。很烦人,不断收到电邮和简讯。不知道为什么,整个早上一直很宁静的。
今天看了婚纱和结婚戒指。。。哇。。。从没做过这样的事。有人在有空的时候做这样的事吗?