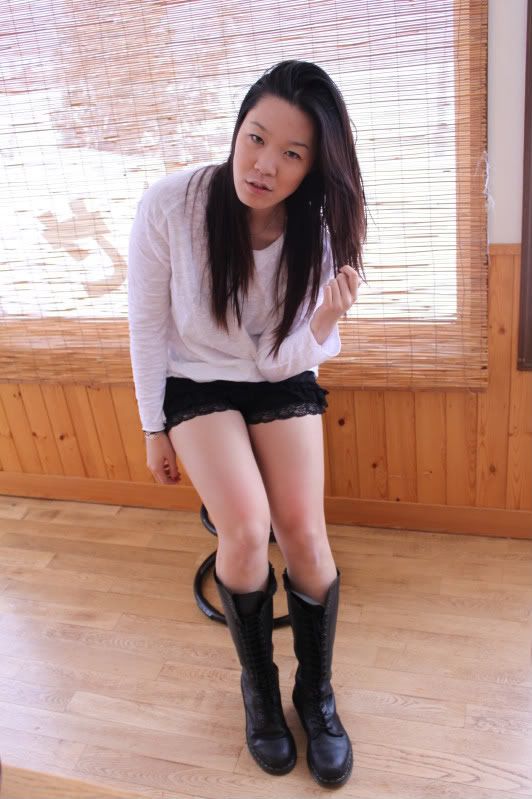 Wearing: Zara oversized shirt, unknown ruffle shorts, Doc Martens
穿着:
Zara
大号上衣,不知名皱边短裤,
Doc Martens
Almost a week later and I am still receiving gifts like the steady pitter-patter of rain. Not that I am complaining, I am happy to know that so many people remember my special day. This outfit I am wearing is rather simple, no? It might be the simplest one I have had since the debut of my blog. Yet, this combination of black and white never fails. I love these pair of Doc Martens, I would wear them all day and everyday if I could. These 20-hole docs are perfect, the perfect height. I have made a resolution to start a doc collection.
我的生日已经过了差不多一个礼拜,但我还受到很多很多的礼物。我不是在埋怨,我是在开心那么多人记得我的生日。我的穿着很简单,对吧?这可能是我的网志里最简单的了。可是,穿黑搭白永远不会出错的。我爱这双
Doc Martens,
如果可以的话,我会每天都穿着它。这双有二十个洞的鞋子很完美,有完美的高度。我决定了我要收集一系列的
Doc Martens.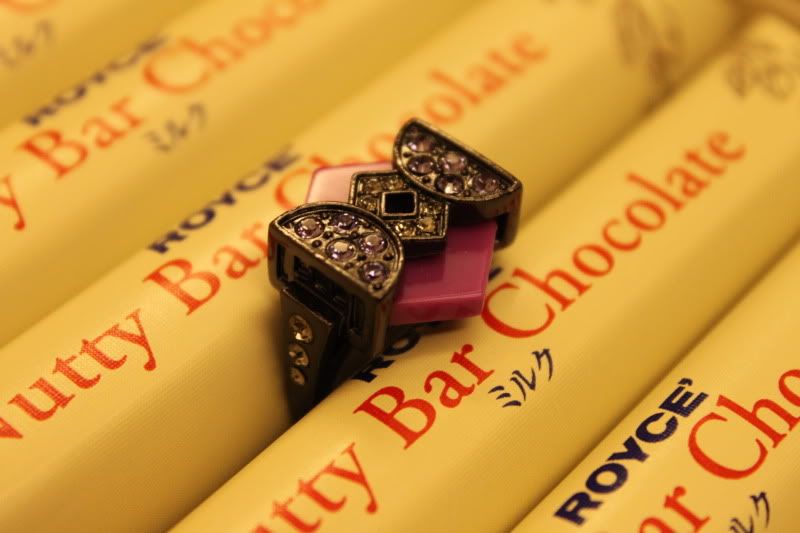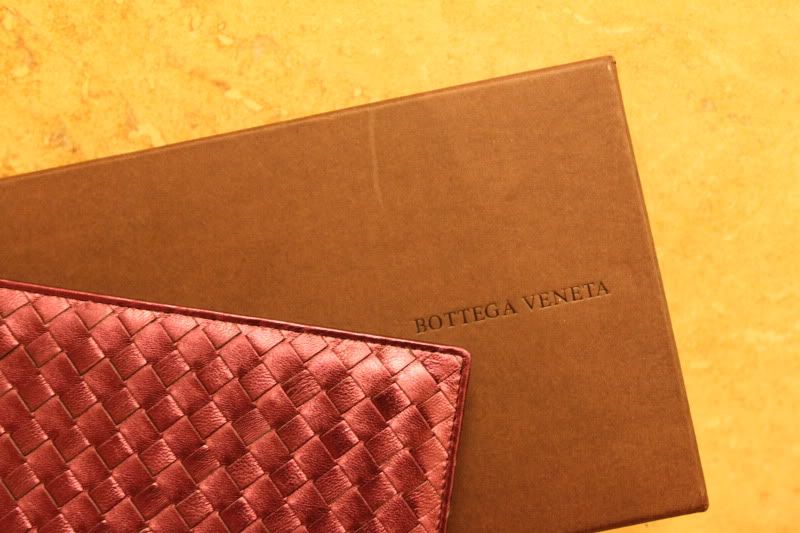 My recent goodies...
-Gucci by Gucci. How original.. but nice packaging
-Two gifts I treated myself, a Thomas Sabo Skull pendant and a Hokkaido owl I picked up from the Niseko gift store. I love that gift store, it has the greatest collection of owl stuff.
- Anna Sui ring amidst my favorite chocolate bars. Half of it's been gone since this photo was taken.
-Finally, a nice purse to substitute the Jimmy Choo one I lost :(
The best gift this year?
Untangible.
The best playlist ever...
-
Gucci
by Gucci.
很原始。。。不过包装很漂亮
-
我自己做的两份礼物,一个
Thomas Sabo
骷髅垂饰和一个在二世古礼物店买的北海道猫头鹰。
我爱那礼物店,它有最棒的猫头鹰产品系列。
-
Anna Sui
指环在我最喜欢的巧克力条之中。拍这照片的时候有一半已经没了。
-
最后,一个很美的钱包来替代我丢了的
Jimmy Choo
钱包。