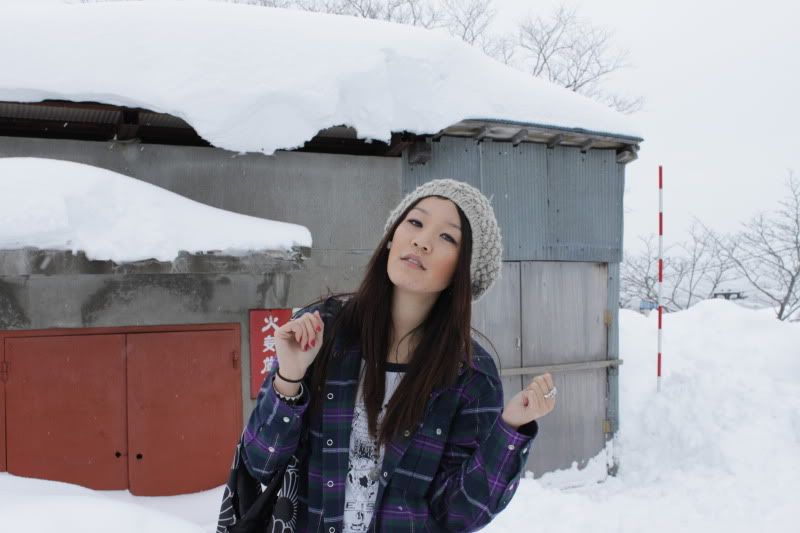 Wearing: Human Ware plaid hoodie,
Envirosax
bag, my awesome ski boots
穿着:Human Ware 格子有帽上衣,Envirosax 袋子,我漂亮的滑雪靴子
Blame it on the snow. Blame it on settling down in a foreign county, but I just haven't had the time to share my wonderful journey. Now that I am back on track, will be hearing from me a lot more. Now settled in Niseko, the main ski town and I am a comfortable 10 minutes walk from the ski slopes. It's really amazing.

都赖到那些雪的头上,都赖到去外地安顿的头上。可是,我真的没有时间去享受这个奇妙的旅程。现在我又重上轨道了,我会告诉你们多一点我的消息。现在于二世古安顿了下来,就是那个以滑雪著名的小镇。我是一个只能在滑雪坡道上走大概十分钟的人,留在这个镇子真的很让人惊奇。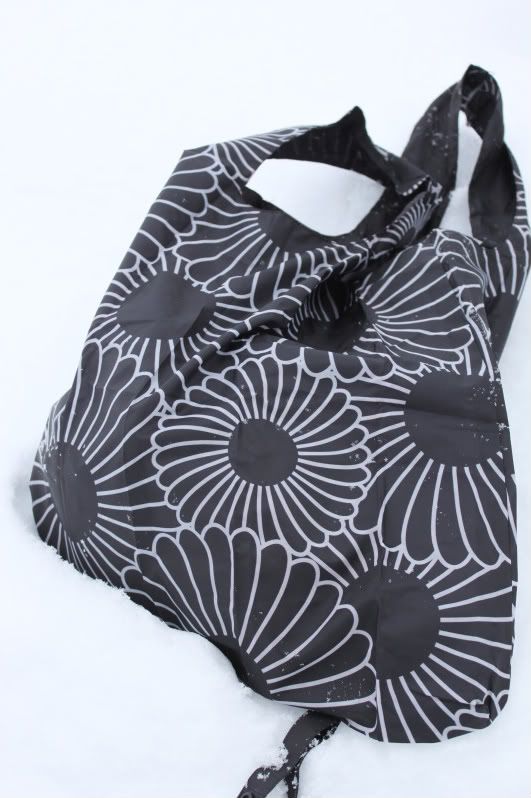 Am finding it a bit odd that I don't get to dress up in my nice clothes and shoes because it just isn't functional to do so. Tried wearing a normal pair of shoes instead of my snow boots. Ha. The story goes like this. Valerie slipped on the ice. Fell hard. And slipped again from slipping. Not cool. Still I try hard to stay pretty! Look what I got from the wonderful people at
Envirosax
! Who knew recycling could be so fashionable?
在这里没有机会穿比较时髦的衣服跟鞋子,我感觉有一点奇怪,可是在这个镇子上时髦的衣服鞋子真的不实用不适合。我尝试过穿一双平日会穿的鞋子而不是你眼见的滑雪靴子。蛤。结果就是:Valerie在雪地上滑倒了。跌得痛的厉害,然后还爬不起来呢。真得满丢脸的。可是我站起来以后试图继续摆酷!看我从Environsax的人拿到什么?谁会想到回收再利用也可以这么时髦?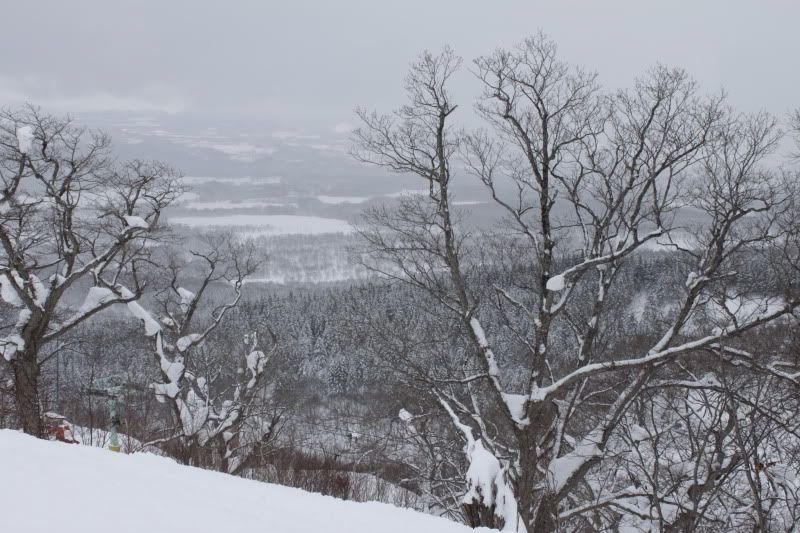 Been to a couple nice restaurants and have tasting coming up. Should be really good! Tell me you more about Niseko tomorrow. Have to ski at 10:30 am. Need to sleep...

我这几天去了几家超棒的餐厅,然后不久的将来会去试吃。应该会是不错的机会吧!明天再跟你聊多一点关于二世古的事情。明天早上十点半要去滑雪。现在需要睡眠。。。