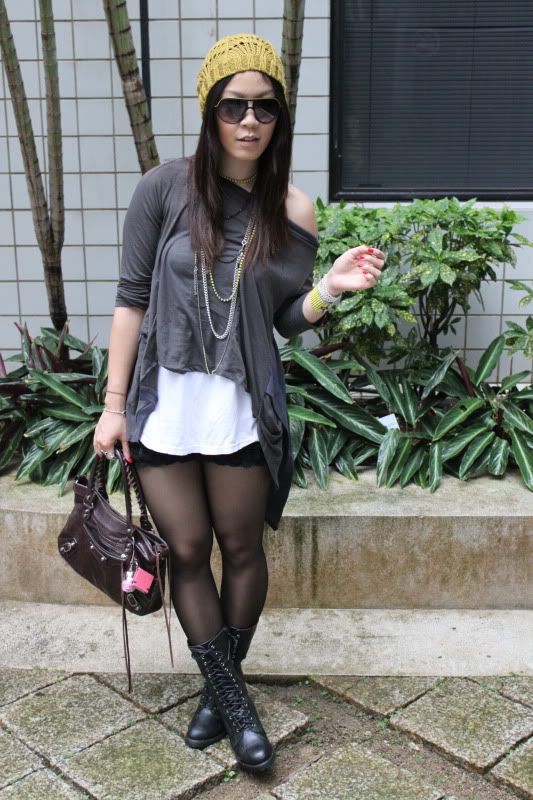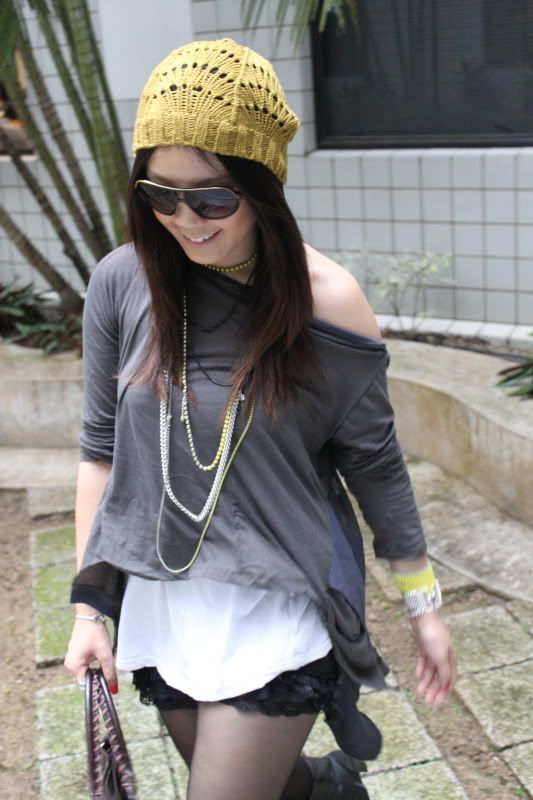 Wearing: AGATHA jewelry, self-made shirt, F21 Boots, Zara shorts, Balenciaga tote

Saw this shirt at H&M the other day and really liked it but it was a white t-shirt with holes in it and cost $30. Totally not worth it, so I took things into my own hands. 1 hour and lots of holes later, I completed my dream shirt of the the day. I felt like someone from Phantom of the Opera....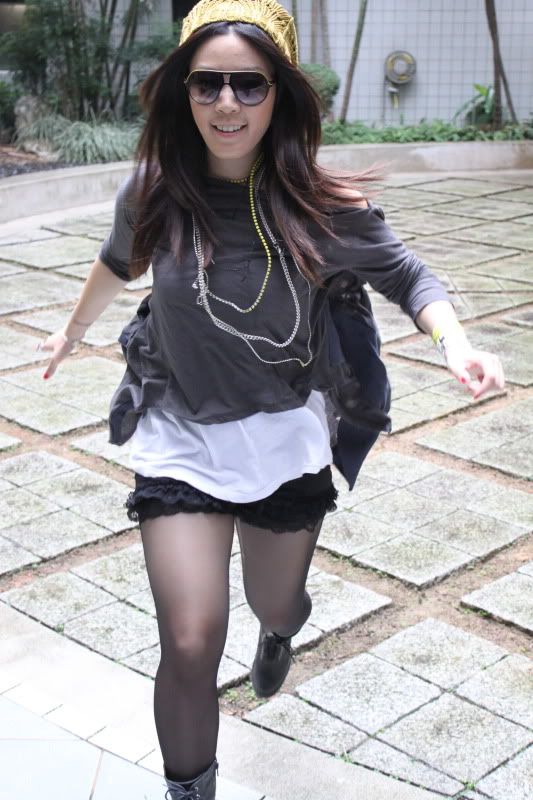 I am in love with this silver chain that I am wearing.. it's quite thug like and I love it sooo much. It's pretty heavy as well and gives signifance and weight to my accessories! Yay for silver!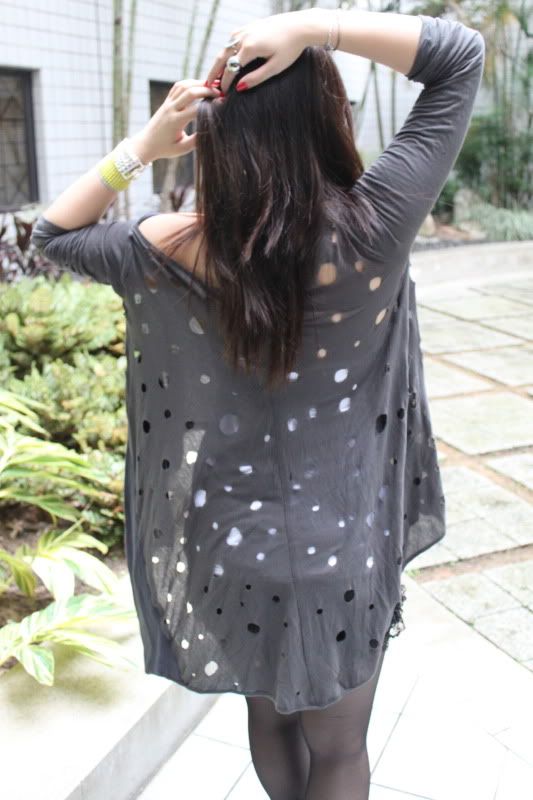 Oh yes, my first men's column made it's debut on Karmaloop today! You should drop by and roll with the cool kids! :) Click
here
to support me!
and... to see how I made my shirt...