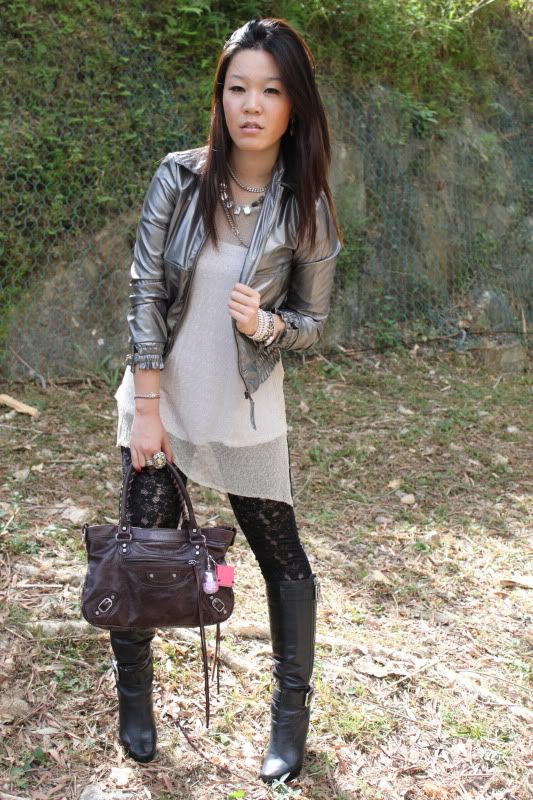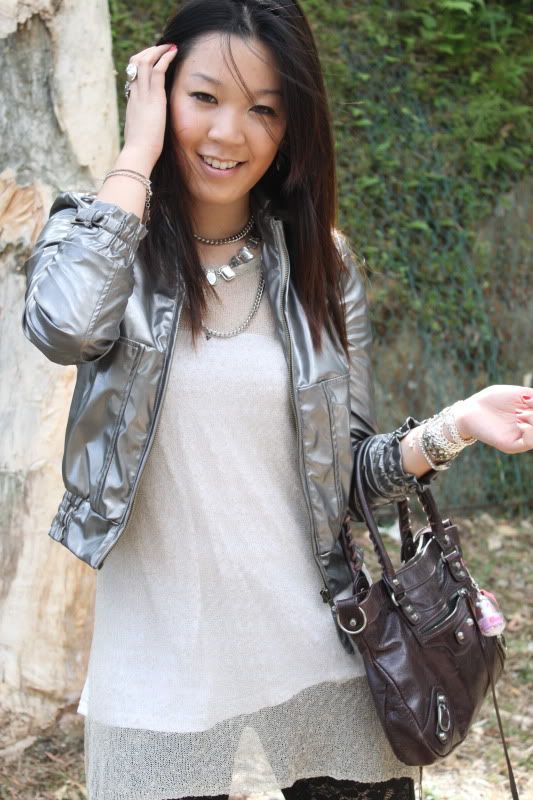 Wearing: AGATHA jewelry, BCBG Girls boots, Balenciaga tote

Jewelry is such a wonderful thing... To me, it's a form of beautifying myself with beautiful sparkling stones and endless strands of metal chains. It's wearing rings on top of rings and huge chunky, heavy earrings. I always over accessorize. I pile on things till it weighs heavier than my hand, that it takes effort for me to lift up my necklace from the weight of the metal. I love it. It makes me fee like the royal women of olden times, where the amount of jewelry symbolized status and wealth. It somehow makes me feel... more royal.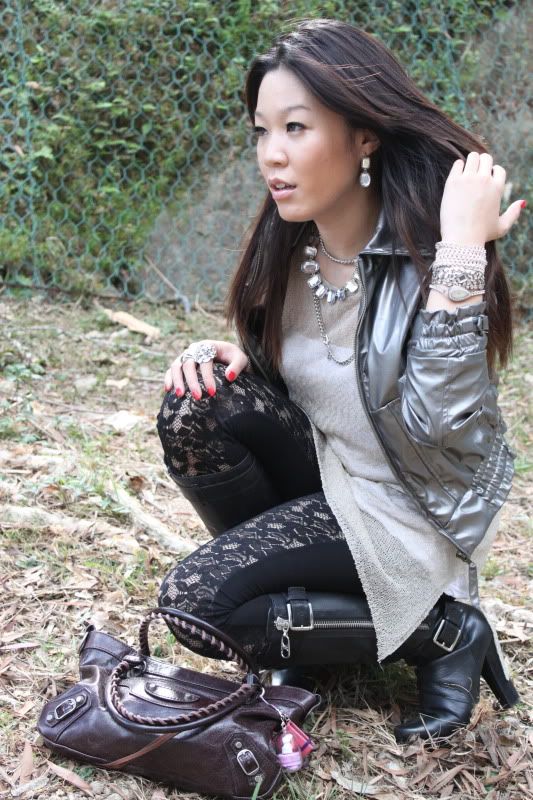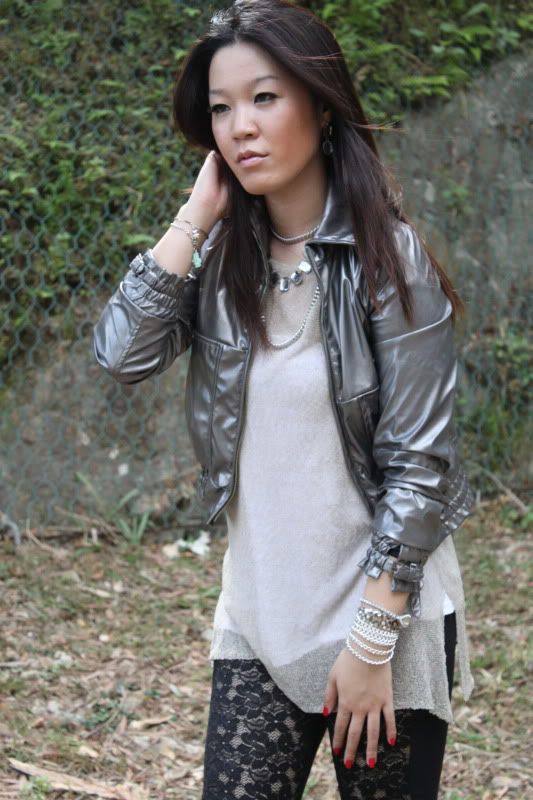 So, guess how excited I was when AGATHA brought me into their showroom and did something along the lines of , "Pick what you like" and opened drawers upon drawers of every accessory imaginable. It felt like been in a candy shop with every flavour available. The best thing I love about AGATHA is the affordability of all the items. Segmented into different themes, there something for everyone. I basically grabbed anything that was metallic and sparkling. (so my style..... )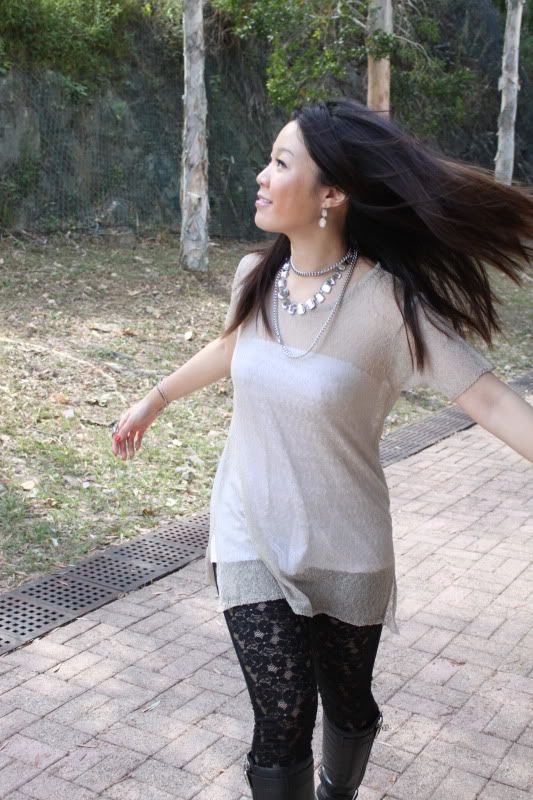 During the photos, I bent over to touch this peeling bark because it looked so beautiful. Like layers and layers of natural kleenex fluttering in the wind. I expected it to feel rather hard and grainy so imagine my surprise when it was uber-smooth... I did a semi-wiggle dance and said, "Omg. It's so soft. And gross." My photographer gave me a look and said, "You didn't know these trees peel soft bark?" I feigned disinterest and mumbled, "Of course I know."

Random. Sorry. :)

This Balenciaga bag has history. It's one of the only bags I steady used for a couple years. It was given to me by my aunt 3 years ago and I used it everyday for about 2 years. This was what began my love my Balenciaga. Nothing trendy and nothing fashionable. Just my pure love for the shape, construction, texture and functionality of this leather tote. Hence, the beautiful relationship began. Although, I must say, I am a bigger fan of all the traditional ones, not so much a big fan of the new shapes...

What shapes do you like in Balenciaga?