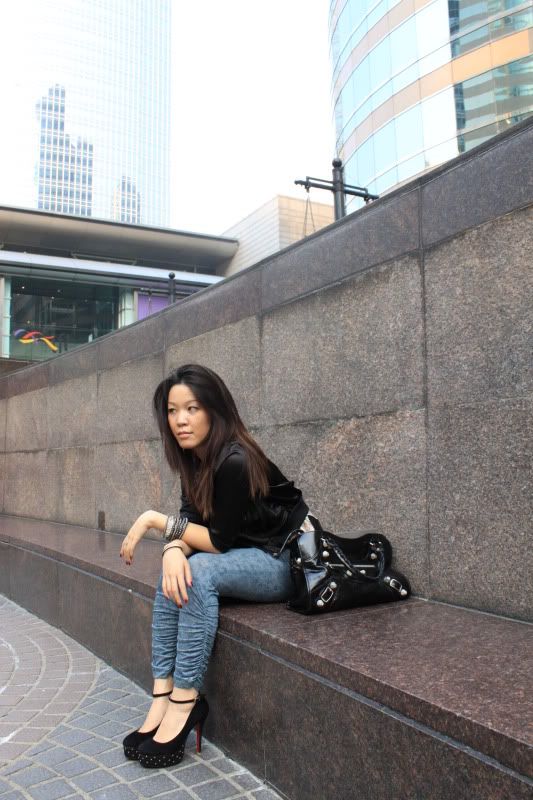 Wearing: Jill Stuart top, Topshop Reptile print undertop, D&G minnie shoes, Balenciaga Tote

Hung out with Irene today in Central and really appreciated the complex conrete infrastructures of Hong Kong. I mean... Central, the business district of Hong Kong is such an amazing place. It's mind-boogling!!

I am sitting in the area by the water foundation in the midst of a jungle of skyscrapers. It never fails to amaze me. I love the modern feel and lifestyle of this magical city, but I miss living in the woods and comforts of nature.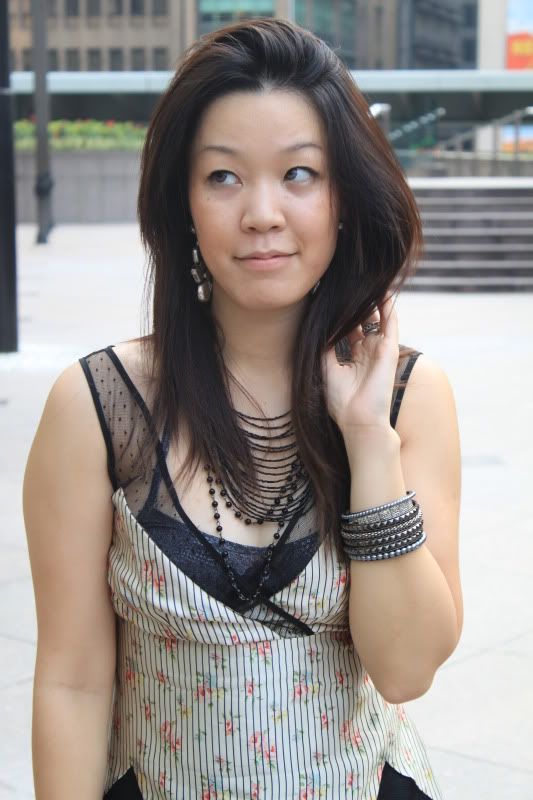 I love those photos. I never wear anything girly or printy. Rarely. Or it's so styled up that it doesn't even up being girly at all!!! :)

These shoes are so comfy and absolute show stoppers, everyone who saw them liked them. Especially the guys! yay! haha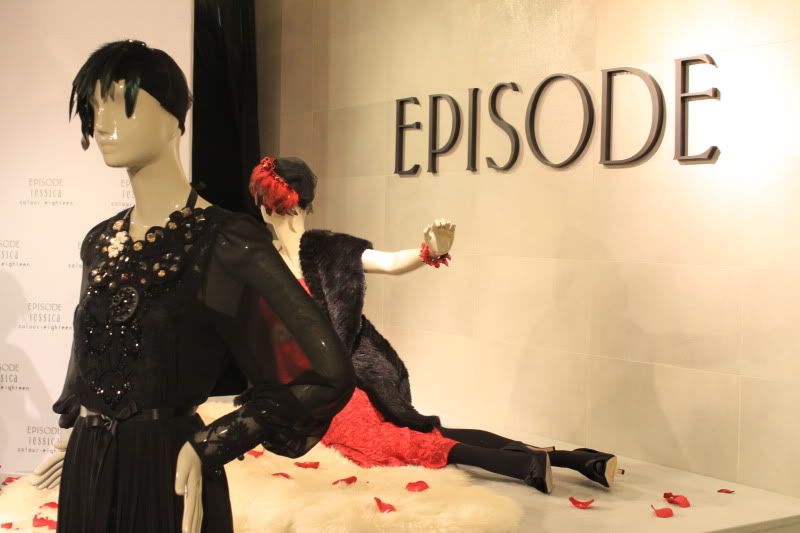 Went to the Toppy/Episode Dress show-case in the afternoon. I was suppose to arrive there at 3 but being fashionable late, I couldn't find a spot to sit. Which at the end, proved to be good because I didn't want anyone to see my disgusted face.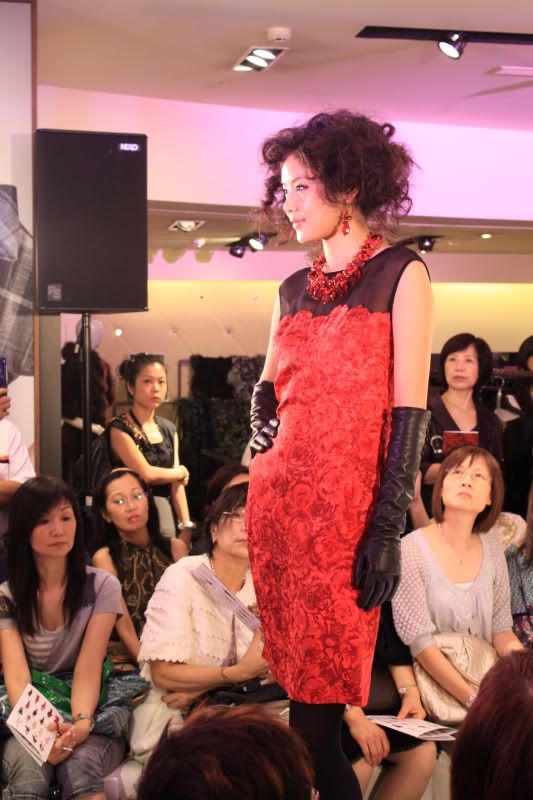 Gaile Lok, Hong Kong's top model wore my favorite piece in the collection. Tons of lace and roses. Other than that piece, everything else was rather lacking.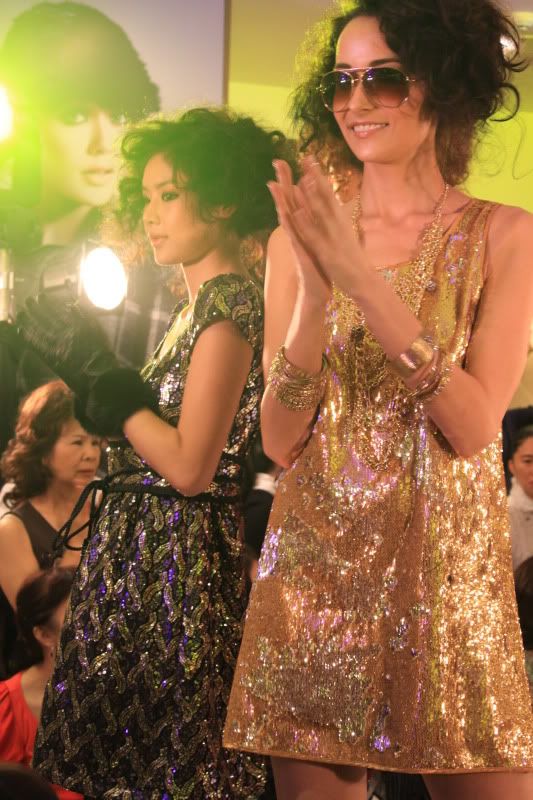 Lisa S. always looks good. She is really nice as well. I thought the ending was the best part....

The show was so bad that the favorite part of the show was perhaps when everyone cleared and I got to sit down! :))

But... at least I walked away with something!

xx