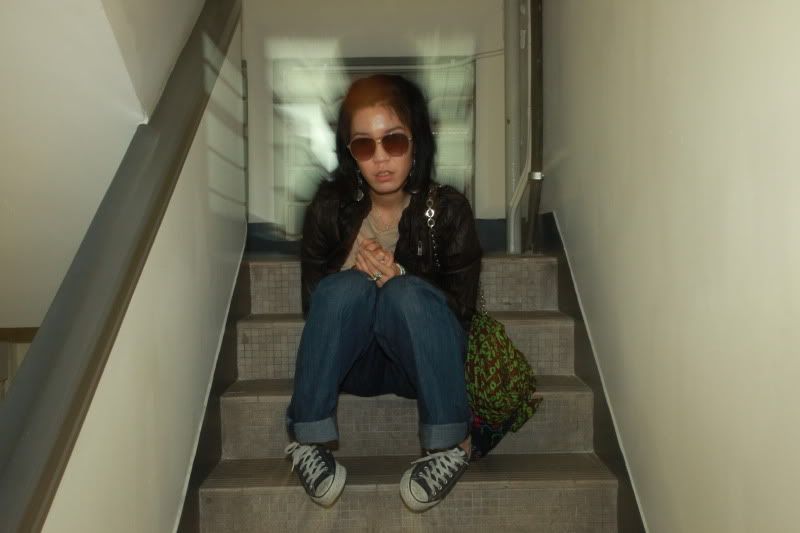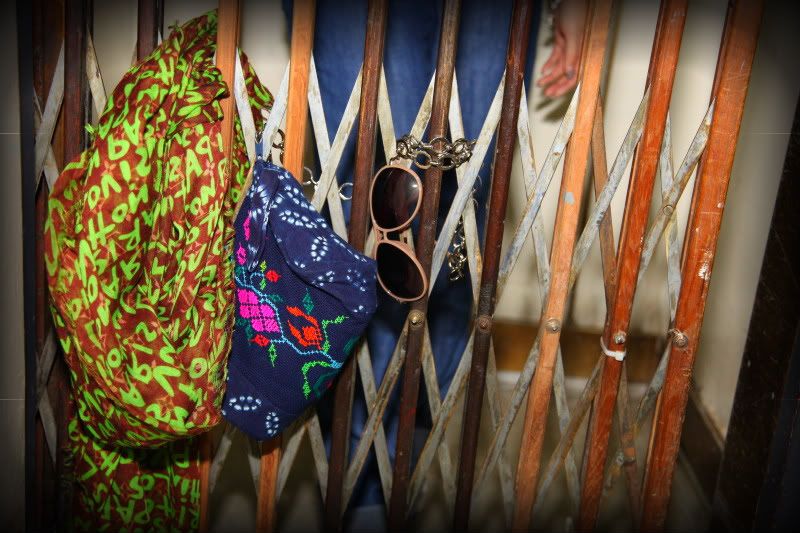 PERSONAL LIMITS BEING PUSHED WHEN YOU KEEP THINKING THAT YOU CAN'T DO MORE. YOU DO MORE.
/TWENTY&TWELVE JEANS/ LV SCARF/ MONKI SHADES/ ZARA BIKER JACKET/
You know how you walk into this tiny antique store and the old lady gets so excited because you are the first person to walk in that week even though it's Friday? That's how it was when I bought this tiny hand stitched bag. She was so excited that I felt obligated to buy something, so I looked at old pieces of bamboo mahjong and paintings of dragon until I saw this boho number hanging like a discarded towel on the wall. For $5, I pocketed the thing without sexond thought, Sat at home and thought about how to transform this make-up tote into something that I can take out. In a moment of brilliance, found this discarded chain from an old bag and added a bit of 2011 bling to it. Now, it's my newest favorite bling.
Yay to friendly old people.
*
当你一直想着自己不能做更多的时候个人界限被推. 你做的更多.
/TWENTY&TWELVE 牛仔裤/ LV 围巾/ MONKI 墨镜/ ZARA 电单车夹克/
当你走进这小小的古董店, 尽管是星期五, 那老婆婆很兴奋有人进来. 我买这个小针黹包当天就是这样. 她兴奋的程度让我觉得我一定要买些什么, 于是我看那些旧竹麻将和龙的画直到我看见这波希米亚挂在墙上. 只要$5, 我立刻买了那件而且想象怎样把这个化装包变成上街的包. 突然, 丛旧包包找到这条链子加了一点2011装饰. 现在, 这是我最喜欢的装饰.
友善的老人万岁.
*