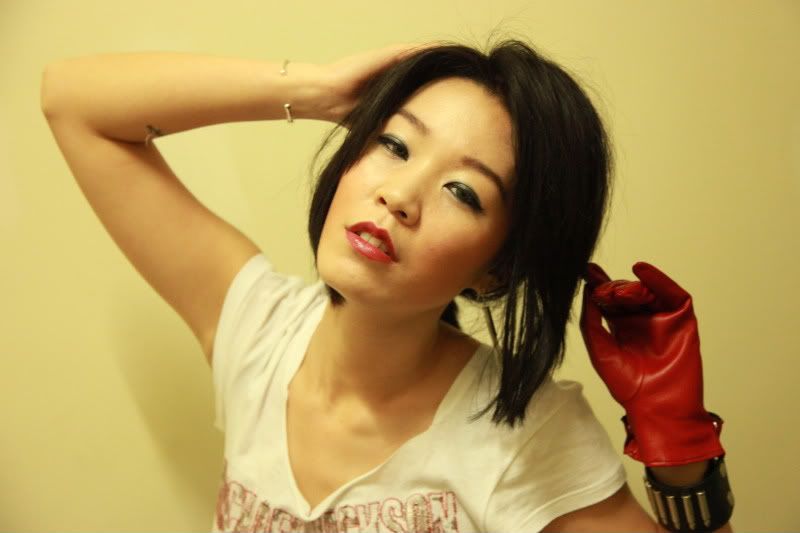 (PRE-PRESENTER OUTFIT)
SLASH WITH MYLES KENNEDY
FEATURING TWENTY TWO HUNDRED
HONG KONG
MARCH 22, 2011/ 8 PM
*
PARTY LIKE A ROCKSTAR...
IT WAS ONE OF THE TOP 5 MOMENTS OF MY LIFE.
It was unbelievable... it wasn't necessarily that 55 seconds I spent on stage but the whole package of fake tats, laughable memories and fun-ness that come along with it. Hence... the photo diary. Cameras weren't allowed in the venue so I used my bb and htc for crappy photos.... tolerance... :)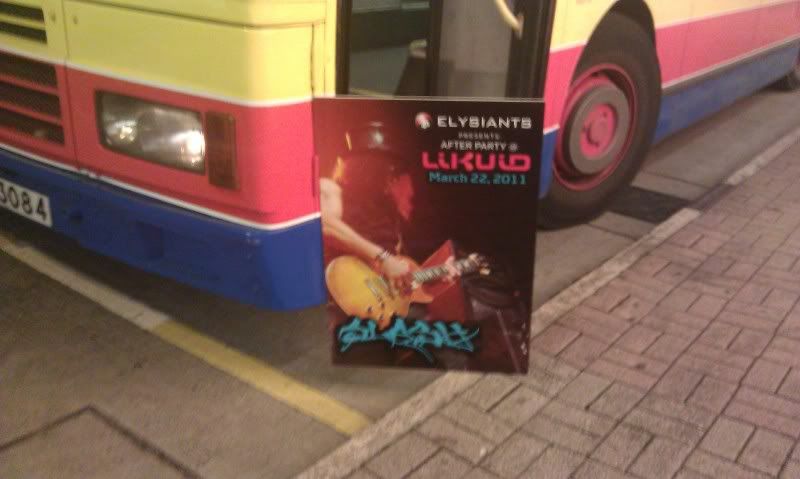 My company Elysiants was one of the sponsors of the Slash Concert as well as the organizer of the after party. Think guerilla style waving posters and yelling as the people tumble out of the building.
I know these photos are really bad but it's so unfortunate that they were the only ones I have.
I think I was doing the "Rock onnnnnnn".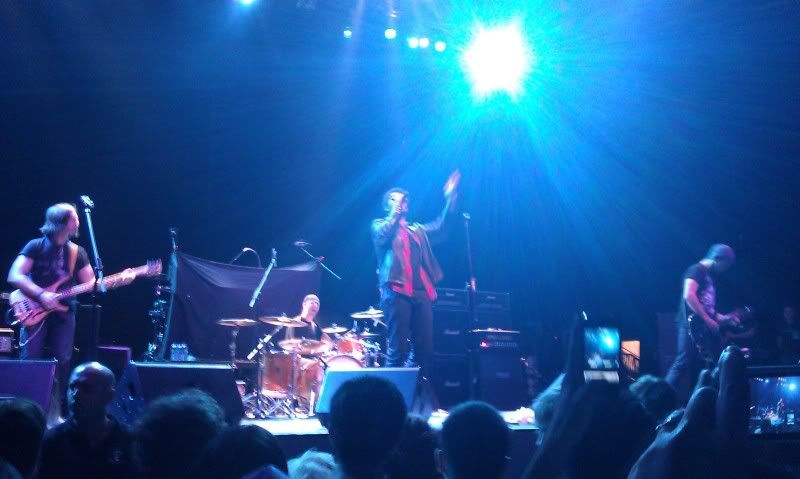 TWENTY TWO HUNDRED
- I am not exactly sure where to start with them. They are hands-down one of the coolest people I have met. Every single member of the band is down-to-earth, humble and generally just nice. Making it easy for me to be able to crack 'not-so-funny jokes" in the dressing room and act like I have known them for ages.
Props to the Dragon for make the stage heel friendly, Mark for the wonderful idea of giving me an autographed CD, Marcus for my first groupie like behavior ("oooo.. sign my arm"), Ben for tearing the house down with amazing vocals and Drew for just being bad ass.
Actually, they have this wonderful manager Bo who allowed me into their dressing room, gave me stage guidance and made sure the band came to the after-party.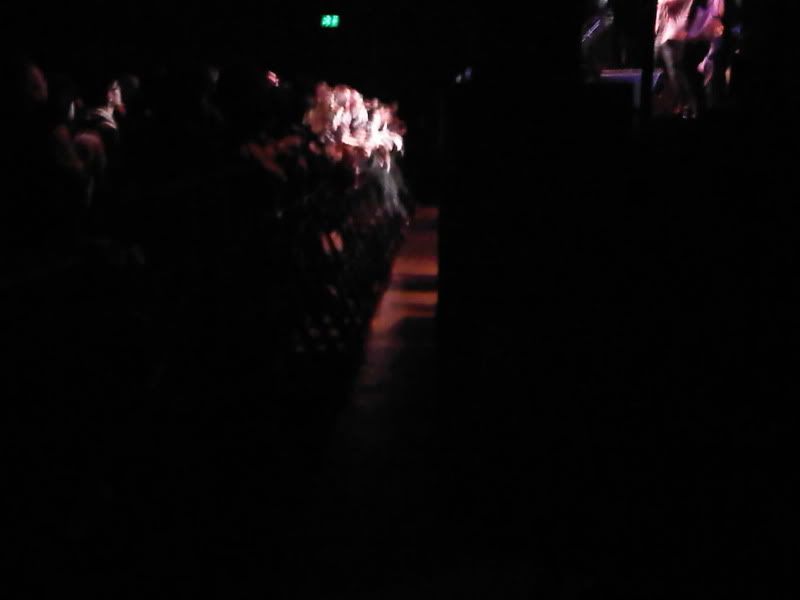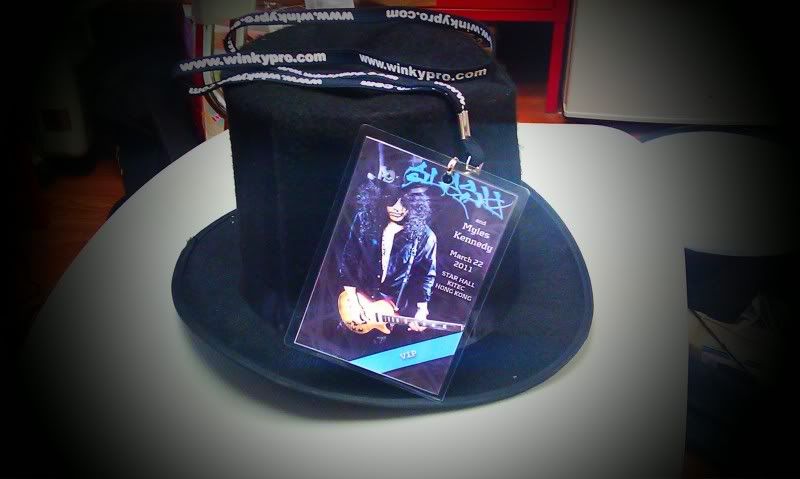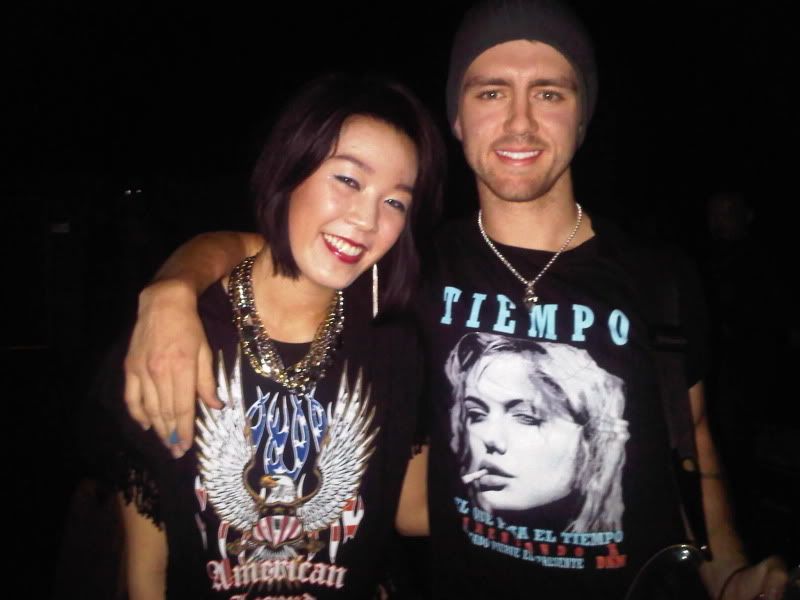 Taken literally 2 minutes before I walked on stage. Said to Marcus, "Hey, let take a photo and laugh about how nervous we look later."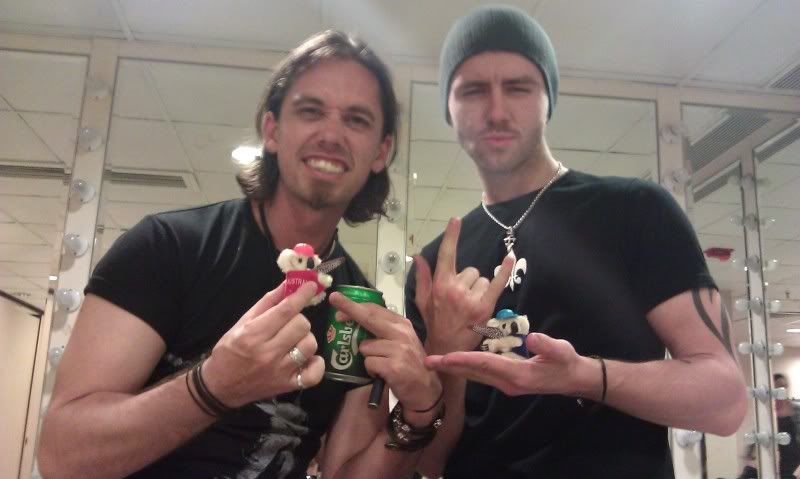 "How bad ass can you look with stuffed animals?..." Messing around in the dressing room with the lovely boys from Twenty Two Hundred. yewwwww KOALAS.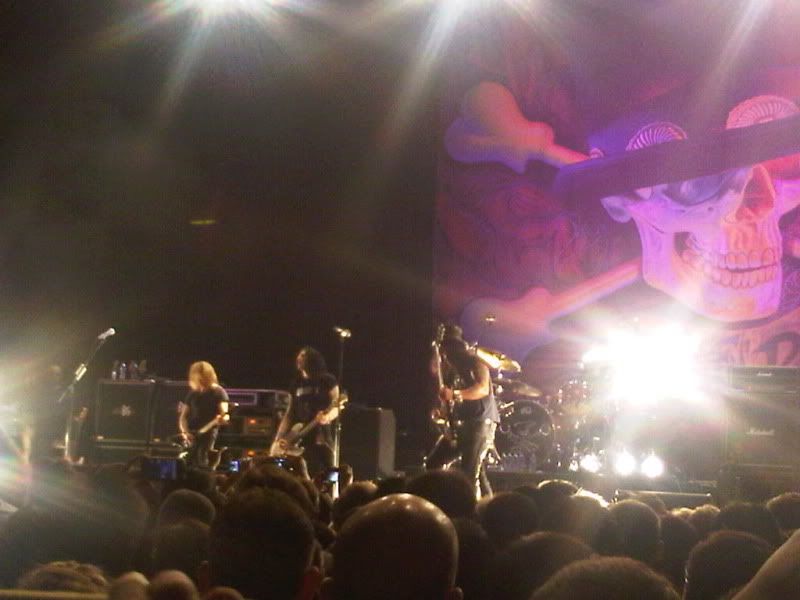 WHEN IN DOUBT, ROCK OUT!
THANK YOU EVERYONE FOR LOVE & SUPPORT.
XOXO, VALERIE