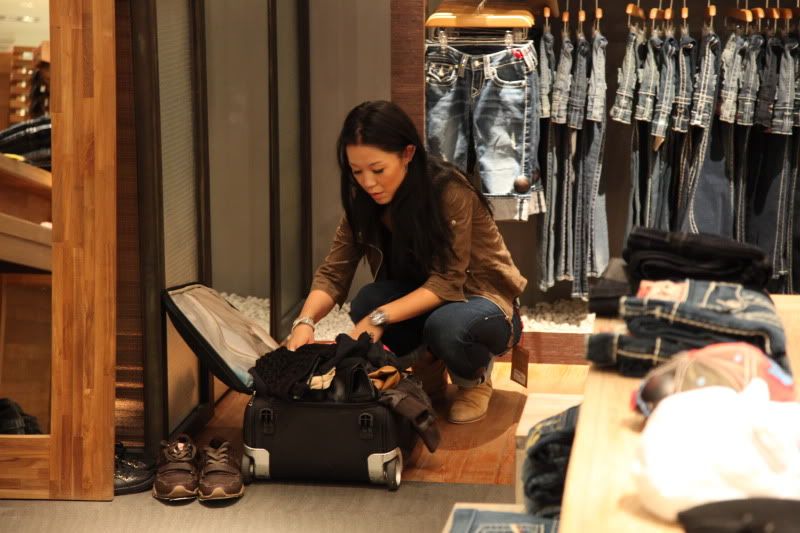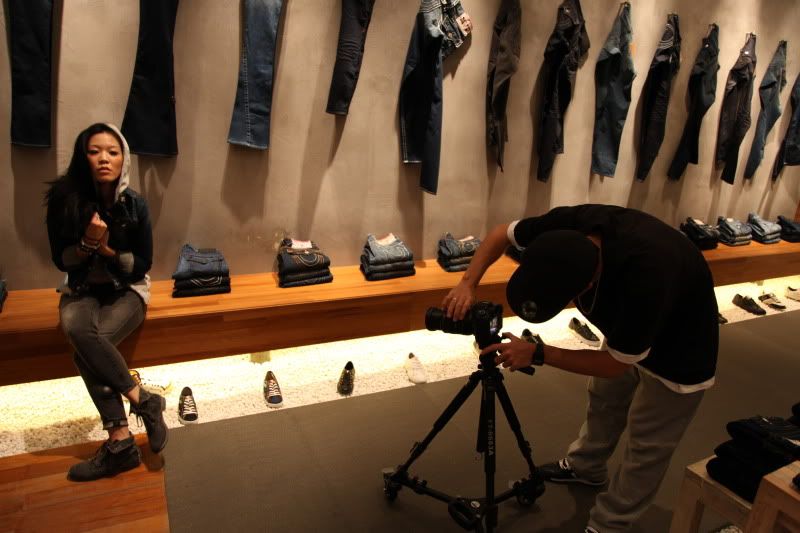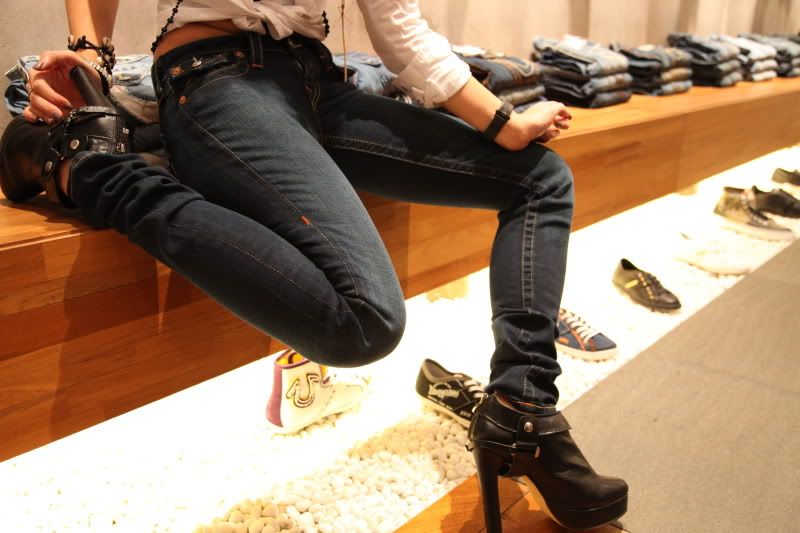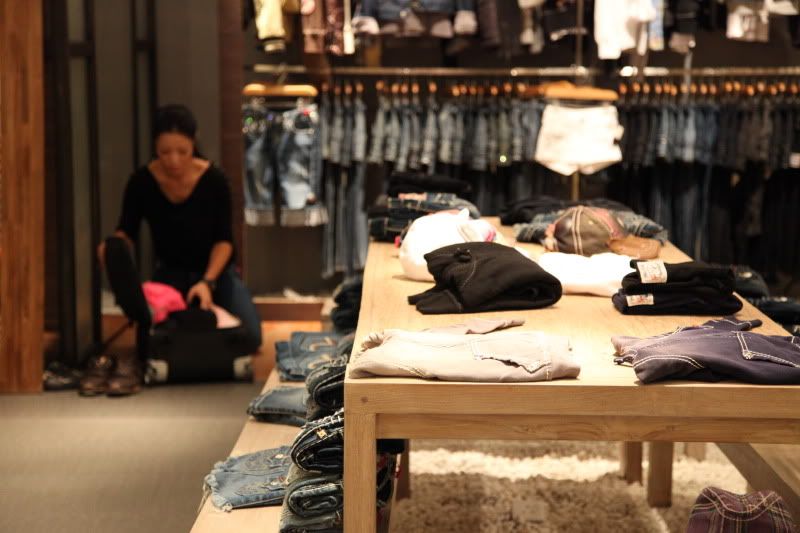 TRUE RELIGION: BEHIND THE SCENES...
DENIM, DENIM & LOTS OF DENIM..../
/PH. BLADE PRO./
Ahem.. know it's been ages ago but finally got the A-ok to show the 'behind the scenes' video you might have seen playing at the bottom of my side bar.
Lots of styling myself, people staring and trying on jeans in dozens.
It was wonderful.
It is photos like this which make me miss my long hair which so pain-sakingly took me years to grow. My thought went along the lines of, " ... you will always wonder hows it's like to have short hair but if it doesn't look good- make it look good. Then stand up and smile, because it will grow back."
LIVE TO SMILE, SMILE TO LIVE.
*
牛仔布料, 牛仔布料 & 很多的牛仔布料..../
/BLADE PRO.摄影/
诶.. 知道这是很久以前的但终于得到了同意播放在下方的幕后的影片.
很多自己装扮, 路人的观看和试穿很多牛仔裤.
很棒.
是这样的照片让我留念我留了很多年的长发. 我的想法大概是, " ... 你总会幻想你留短发的样子但如果不好看- 让它好看起来. 然后站起来微笑着, 因为它会长回来."
活着去微笑, 笑着生活.
*