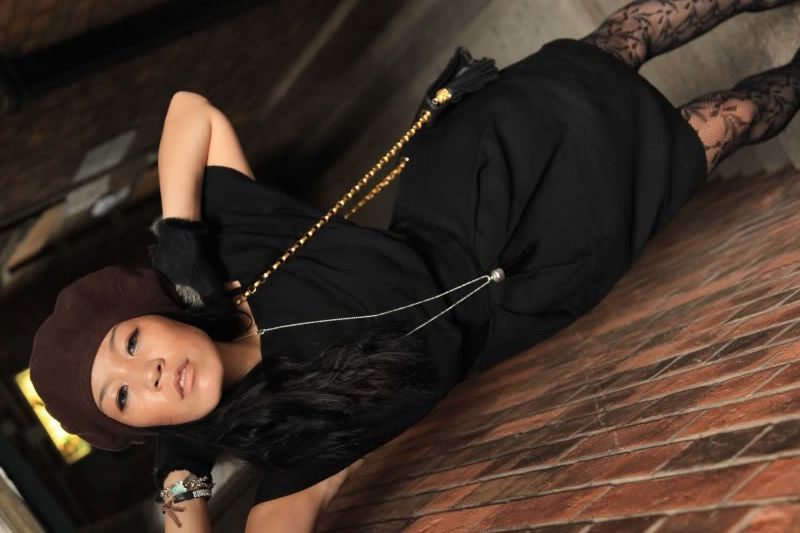 CHANNELING FEMININE VIBES
WHEN LOVING IS NOT ENOUGH... WEAR IT THROUGH & THROUGH.
/RUE DU MAIL dress/ NINE WEST beret/ ALAIA pumps/
PH. BLADE PRO
Needed to do some photos for portfolio combining and
Rue Du Mail
. Really digging lace, sequins and fur at the moment but at the same time, not feeling inspired enough to wear it.
Lately, been rocking the rolled up jeans, sloppy boots and no-comb hair. Frankly, quite sloppy.
Still,
Rue Du Mail
always makes me feel like a lady...
*
展开女性化的感觉
当爱是不够的... 要不断磨损它.
/RUE DU MAIL 裙子/ NINE WEST 贝雷帽/ ALAIA 高跟鞋/
BLADE PRO摄影
需要加一些照片到我的档案和给
Rue Du Mail
. 这一刻真的很喜欢蕾丝, 闪片和绒毛但同时, 不够灵感去搭配.
最近, 喜欢穿卷起裤管的牛仔裤, 随便的靴子和没有梳过的头发. 明显地, 有点马虎.
不过,
Rue Du Mail
常让我觉得自己像淑女...
*