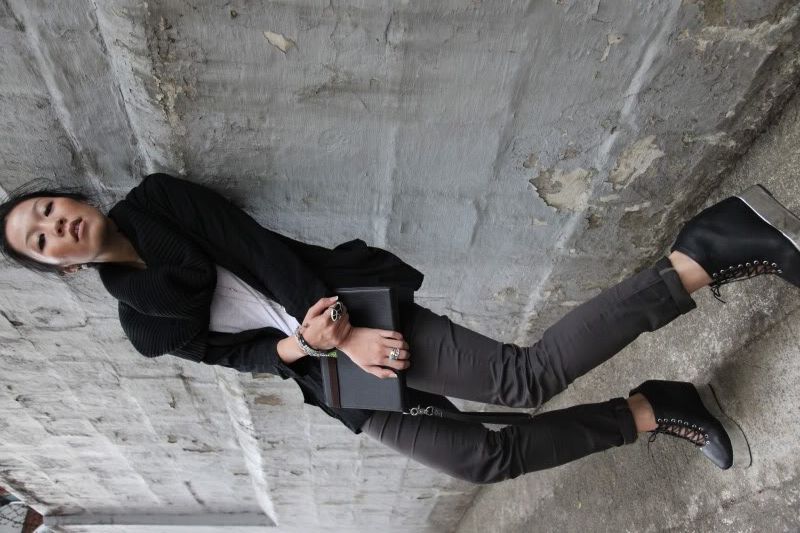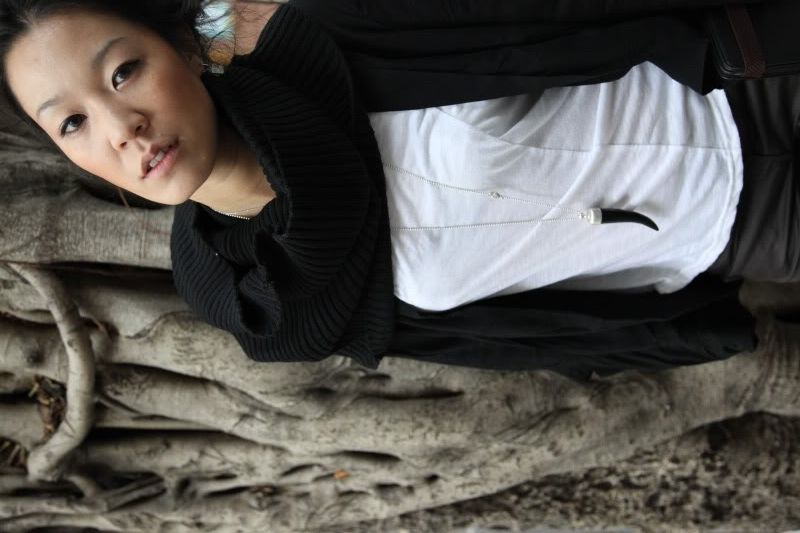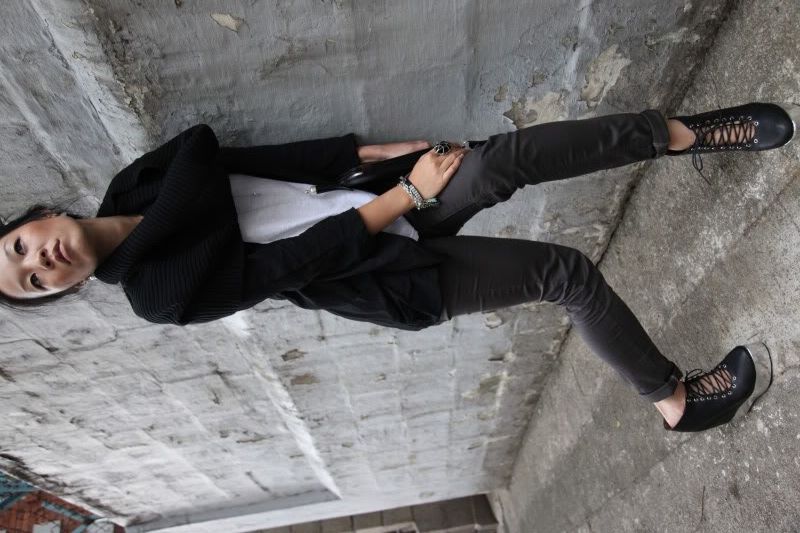 FLU SEASON.../
WHEN YOU ARE NOT SURE IF YOU ARE FEELING SICK OR THE LACK OF HOLIDAY SPIRIT IS MAKING YOU FEEL SICK...
PH. BLADE PRO...
/COTTON ON man-blazer/ PLAIN VANILLA necklace/ CHANEL earrings/ MONKI hood-scarf/
感冒的季节.../
当你分不清楚是身体病倒了还是缺乏季节气氛让你觉得病倒了...
BLADE PRO摄影...
/COTTON ON 男装背心/ PLAIN VANILLA 项链/ CHANEL 耳环/ MONKI 围巾/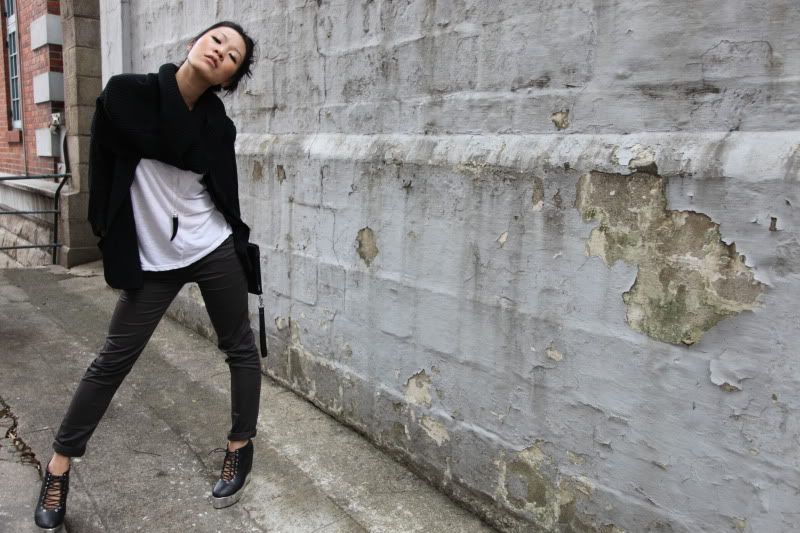 This is kind of what I have been wearing lately. Lots of white t-shirts and rolled-up pants. Really loving the elephant tusk-ish stone necklace and slouchy man-blazer which has no buttons, two big side pockets and shapeless fitting. Just finishing my meeting and started toting around my ipad which happens to match everything I wear. Still, my proudest recent purchase is a cheap version of the acne skater wedge which my version injected a bit of risque in the laces.
I love risque.
*
这是最近我穿着的风格. 很多白汗衫和卷起裤管的裤子. 真的很爱大象石的项链和松垮的没有钮扣, 两个大侧袋和不贴身的男装背心. 刚开完会回来然后把跟我穿什么都配的ipad. 但是, 让我最骄傲最近购买的物品是溜冰松高鞋的便宜版本, 我的在蕾丝里有点有伤风化的元素.

我爱有伤风化.

*