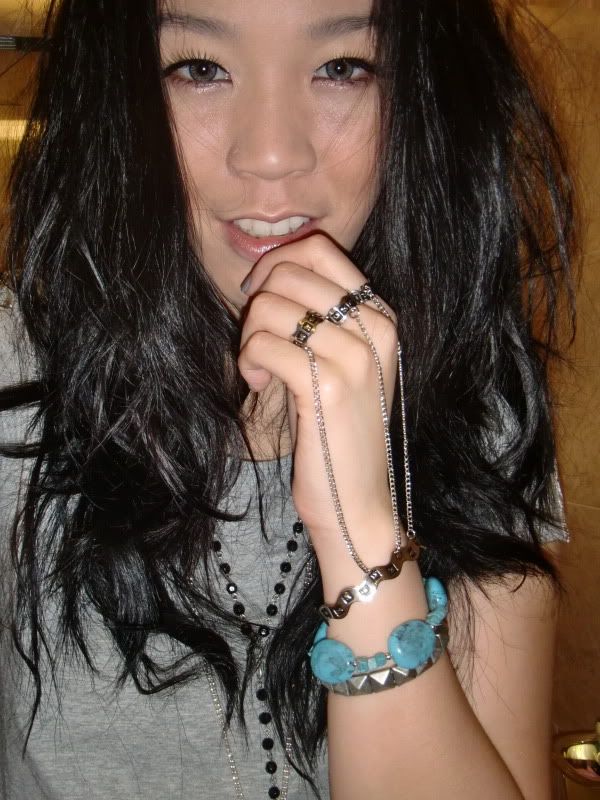 I love buying vintage clothes but almost never wear them.
If I can, I would live on a diet of Mozzarella sticks, Hokkaido milk, cornflakes and strawberries.
Currently always craving, chocolate chiffon cake with chocolate frosting.
I have a buying problem, I shop excessively from shoes to notebooks.
I am technologically retarded, but can type 80 words per minute.
I hate that kissy-kissy thing to greet each other, rather shake hands or hug.
I have clicketey joints.
Can not live without perfume, concealer, blush and eye liner.
Hate watching scary movies but have an obsession with scary looking clothes.
Like the concept of being close yet physically being far.
For every 1 girl friend I have, I have 4 guy friends.
Have an uncanny obsession with hand jewelry, the odder the better.
I like bubble baths, bubble tea and blowing bubbles.
Sometimes, I wish I can remain 3 years old forever.
如果可以的话,我会只吃乳酪条,北海道牛奶,玉米片和草莓生存。
我对机器操作一无所知,但可以再一分钟里打
80
个字。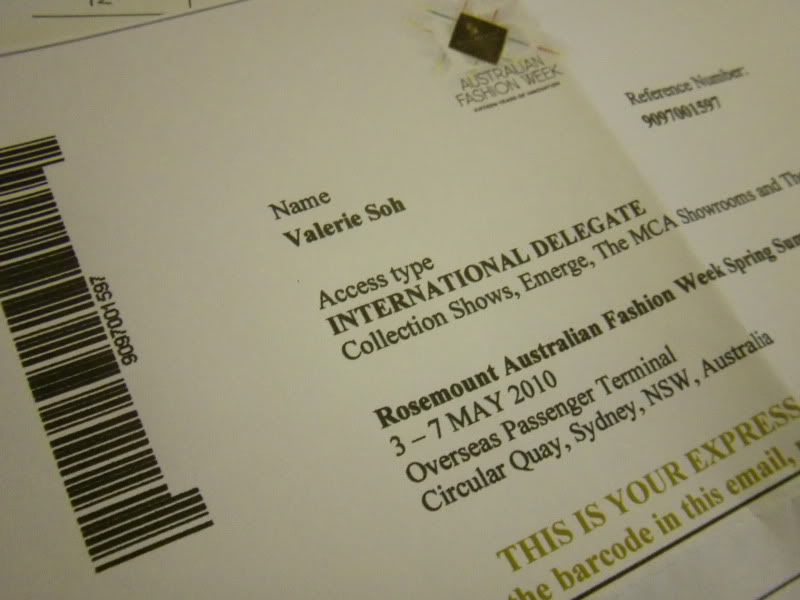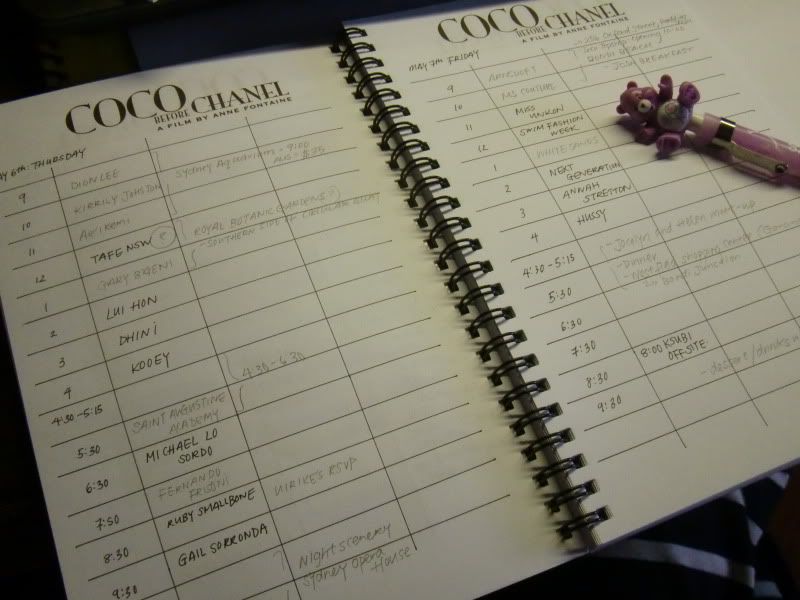 -My RAFW invitation inclusive of my check-in code ( how cool is that?)
-RUSSH with 3-D eyelashes :)
-Weird me, having to plan and slot everything into time schedules...
-
我的
RAFW
邀请函包含了我的登记号码(很酷吧?)
-
奇怪的我,坚持要用记事本计划和把所有事务分类。。。