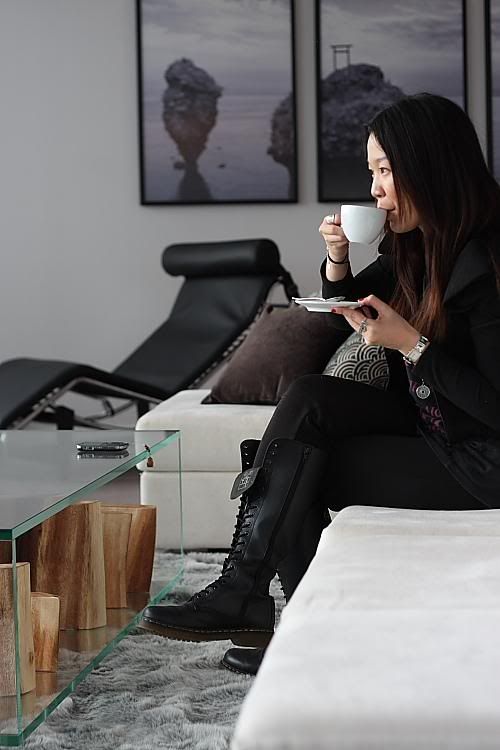 Wearing: Ksubi top, Doc Martens
Rumaging through my email and found a series of photo shoots of when I helped a friend out with some press photos. He wanted a 'lifestyle and modern' shot of the new hotel we were in. And this is a photo of me being 'lifestyle-ish and modern'? It was a good photo session with lots of creative input and experimenting with light. Very enjoyable and relaxed compared to half of the other ones I have had in Hong Kong.
检查我的电邮,我找到一系列我之前帮朋友出版照片的拍摄。他想在这家新旅馆里拍一张"生活化和现代化"的照片。而这张照片是有点"生活化和现代化"的我?拍摄的过程很好,有很多创新的意念和不同灯光的试验。跟在香港的很多次拍摄比较,这是非常让人享受和松弛的。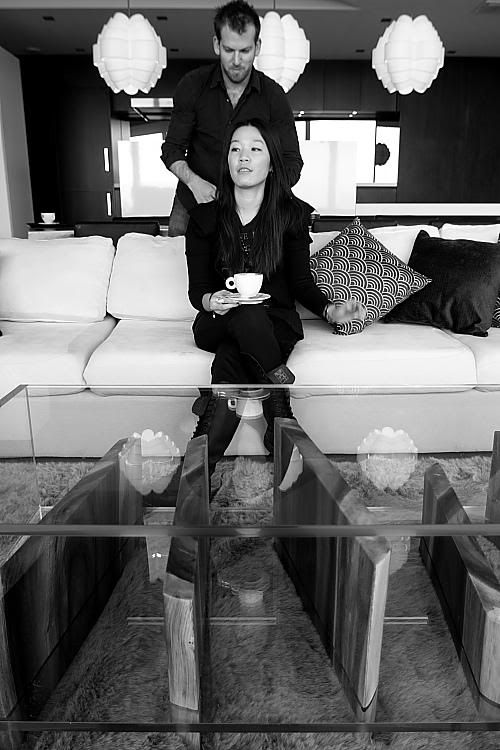 Best thing probably was my 'make-up and hair'. He had nothing to do with the photos and was standing in. All of a sudden, "Valerie, don't move. Your hair."
My buddy and I were laughing so hard when we looked through the photos.
Fun times, I need more of those.
最好的大概是我的"化妆和发型"。其实他跟照片不相干,只是当替身演员而已。突然,他说:"
Valerie

,不要动。你的头发。"看照片的时候我和我的朋友都笑开了。