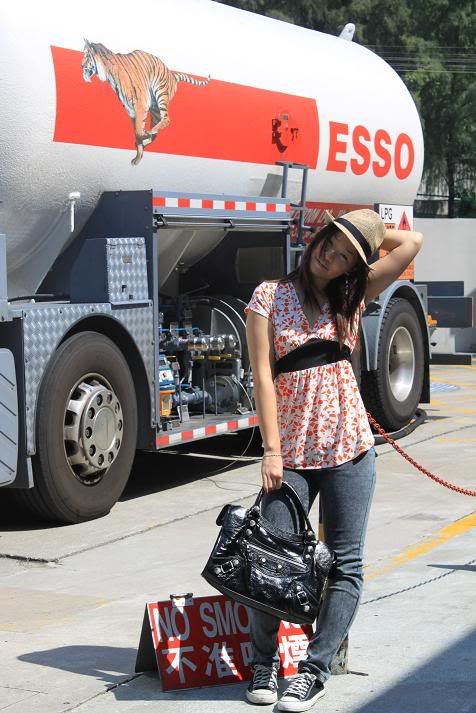 Wearing: Diane von Furstenberg blouse, Balenciaga tote, KD jean leggings, Cotton On straw fedora

Who knew that refueling gas at the station could be sooo much fun! I actually liked the tiger on that gasoline refueling thingy. It's quite stylish I think, I would like that on a t-shirt! It was sooooooooooo sunny! I love my new Diane von Furstenberg blouse I got as a gift the other day! Thank you! It came along with a Jill Stuart top which I will wear soon!

It's super sunny! sooo... couldn't a resist a "in-the-sun" picture. I don't like my eyes.....

And of course... who could resist a little zen pose. ommmmmmm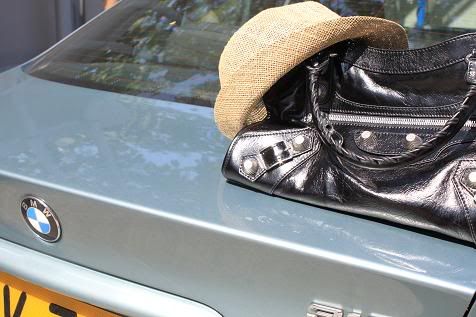 My current fav things: Jean leggings with studs, fierce bag and hats!

So, after a very fulfilling lunch, went to an interview.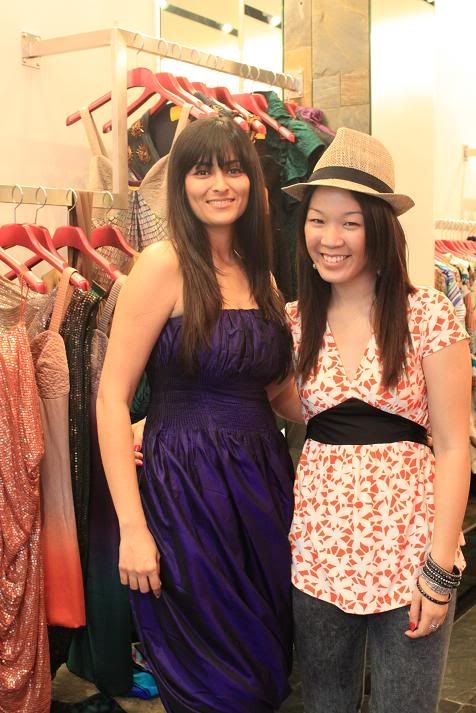 Today, it was with
Drashta
, an internationally acclaimed fashion designer whose pieces have been featured in
VOGUE, Glamour. Marie Claire
and
ELLE
. Super talented!! Well-known in India for her creative designs for Bollywood celebrities, Drashta is soft-spoken and vibrant. A quick chat with her reveals her cheeky attitude towards societal problems and her desire to incorporate it with her fashion line!
Look at the detail in her clothing! She is known for her quilting in her fabrics and incorporate things from stars, hearts to currency symbols. Even the inside of the garments look like artworks!! The sequin picture is a detail from one of her dresses. Divine!

Some of the clothing from her Spring/Summer 2010 line! Loved all of them, sparkling and pretty!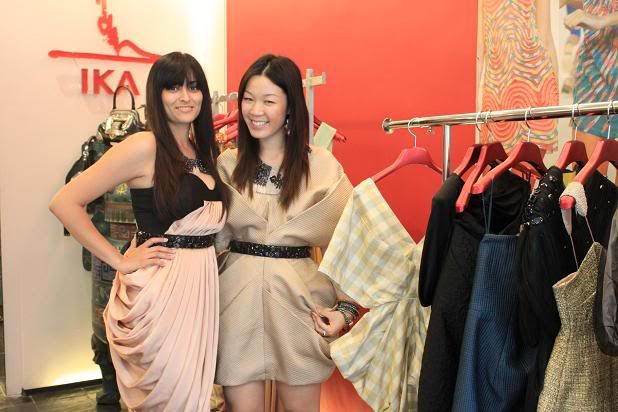 The best part of the interview?
Drashta
dressed in one of her new spring line items and I felt like a modern princess. It's this cake-line, chiffon, quiltted, kimono-inspired beige dress which is quite quaint and awesome. I forgot to take a photo but there are Japanese Yen symbols quiltted onto the sleeves! Brilliant!
Before I forget! These are the neckpieces she made out of crystalized fabric, super pretty and easy to match. Speaking of which, I really really want one!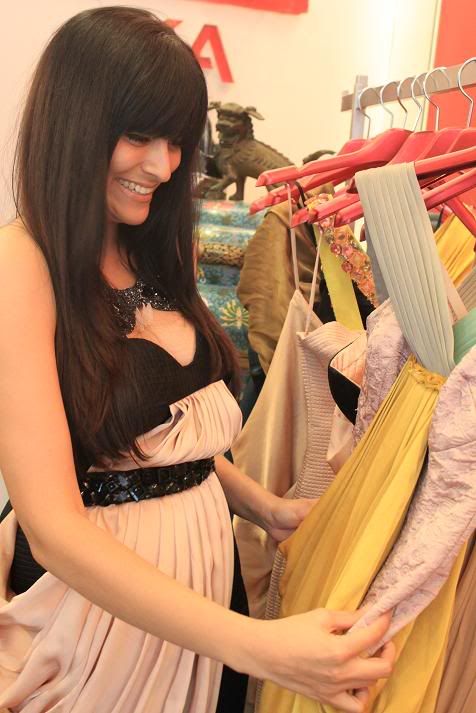 Drashta
is a super talented designer and in the span of this interview, she has acquired a new fan: me. With her whimsical colors and upbeat attitude towards the world of design, she moves to change perceptions and the language of fashion through her innovative thoughts. If I ever need to go to the next movie premiere, I would want to be dressed in Drashta!
p.s. Giveaway soon I think... you think leggings or off-shoulder top?
xx, val
**Please remember to check out Calendar Personalities.
It's Wildcard Wednesdays with Kevin Chau!
Today's topic: FORCED - To dance the Fire Dragon Dance!