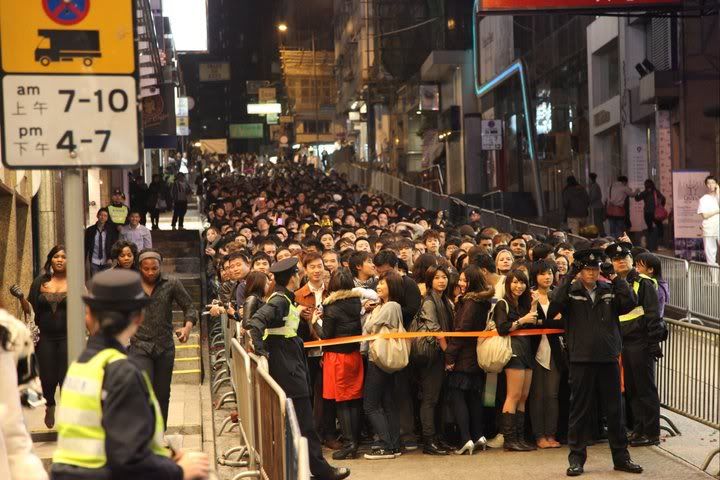 WHEN THE MOST EXCITING PART IS YET TO COME...
Was working on New Years Eve with my A team and we were locked and loaded with guest list, thousands of dollars in change, police road blocks, VIP access passes and lots and lots of people.
Found this beaded lace decal on the fabric street in Central and wanted it to come from my head in like a horn-ish formation. Couldn't find a way to get the two of them to stick up on my head so decided that I at least had to have one on my head. In the midst of phone calls and hair spray, I thought it would be a good idea to glue it to my head. And I did.
I glued it to my head.
I welcomed 2011 with blue hair, a piece of fabric stuck to my head, thousands of dollars jingling in my bag, 7 tons of metallic jewels and the best team in the world.
*
当最刺激的部分还没到...
和我很棒的一组人在新年前夕工作, 我们被来宾列表缠身, 一千又一千的现金, 警队路障, VIP通行证和很多很多的人.
在中环的布匹街找到这个珠片和蕾丝的装饰想它在我的头上弄成一只角的样子. 找不到一个方法可以把两片都置于我的头上于是决定只用一片. 在不停接来电和用喷发胶中, 我想到黏在我的头上这个办法. 而我真的这样做了.
我把头饰黏到我的头上了.
我用蓝色的头发迎接2011年, 有一块布黏在我的头上, 一千又一千的现金在我的包包里, 7吨的金属首饰和世上最棒的组队.
*