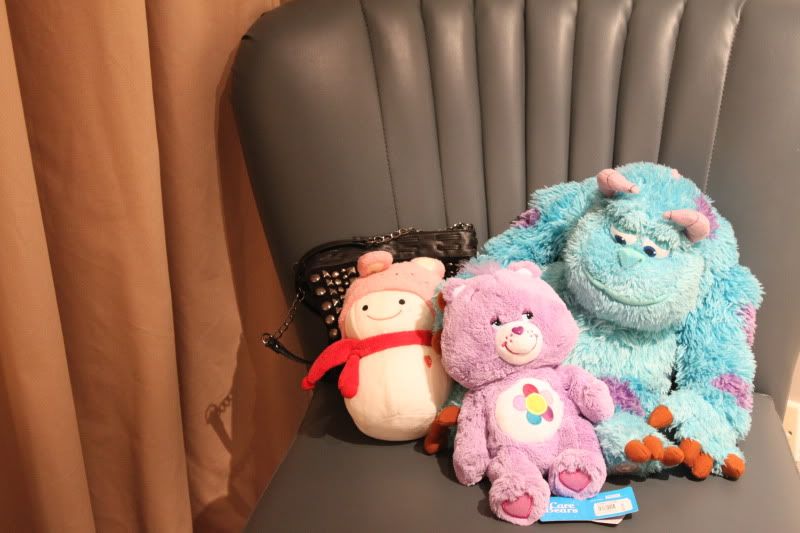 LIVING IN COMFORT...//
ALWAYS THOUGHT THAT STUDIOS WOULD BE BAD...YET YOU NEVER KNOW TILL YOU TRY.
JUST MOVED INTO A PLACE AND FURNISHED IT IN A WAY THAT SCREAMS "TOO-BROKE-TO-BUY-FURNITURE" BUT TRIED MY BEST TO MAKE USE OF THE AVAILABLE PLACES TO PLACE CRAP ALL OVER MY HOUSE. SURE ENOUGH, DESPITE OUT-SPOKEN REQUESTS, I REFUSE TO TAKE A PHOTO OF MY WALL OF NAME-CARDS WHERE I KEEP ALL THE RELEVANT INDUSTRY PEOPLE ON MY WALL FOR SPEEDY REFERENCE.
KINDA STUPID. I KNOW.
!
住在舒服的环境里...//
一直以为工作室不好住...但你没试过不会知道答案.
刚搬到一个地方, 装设成"穷得没办法负担家具" 但尽量利用所有空间安放我的东西. 果然, 除了坦率的要求以外, 我拒绝帮我为了方便自己联络行家的名片墙拍照.
有点愚蠢. 我知道.
!